| | |
| --- | --- |
| | AERIAL PHOTOGRAPHS |
The 1964-64 World's Fair was so large that to truly appreciate the size it had to be seen from the air. This group of photographs shows the Fair on October 11, 1964, just one week before the end of the season. The original NYWF Corporation captions are included with each photo.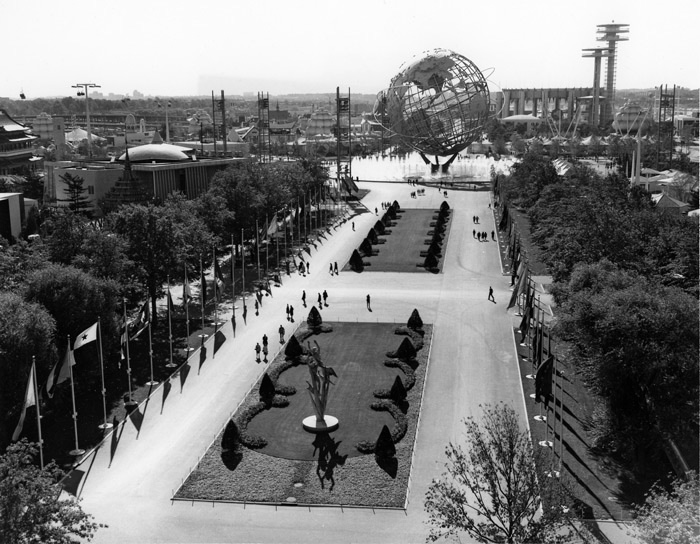 D5706 - General View. Unisphere in background; Court of States foreground.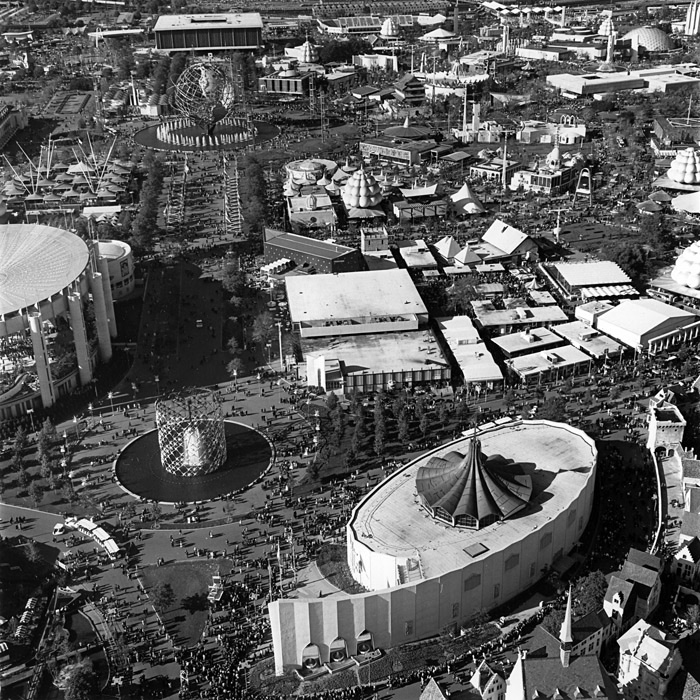 D5713 - Photo shows Vatican Pavilion, right foreground. Astral Fountain, center. Pavilion of Paris, center background. New York State Pavilion, left background.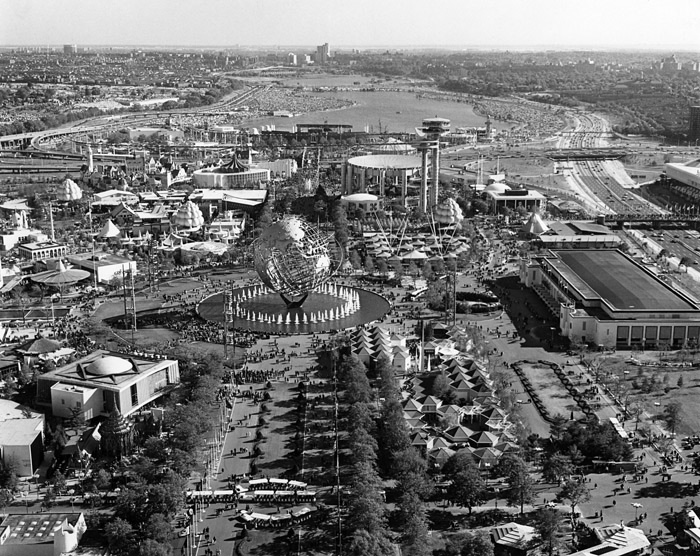 D5715 - Photo shows General Scene, Unisphere in center. New York City Pavilion right. New York State Pavilion, right rear background.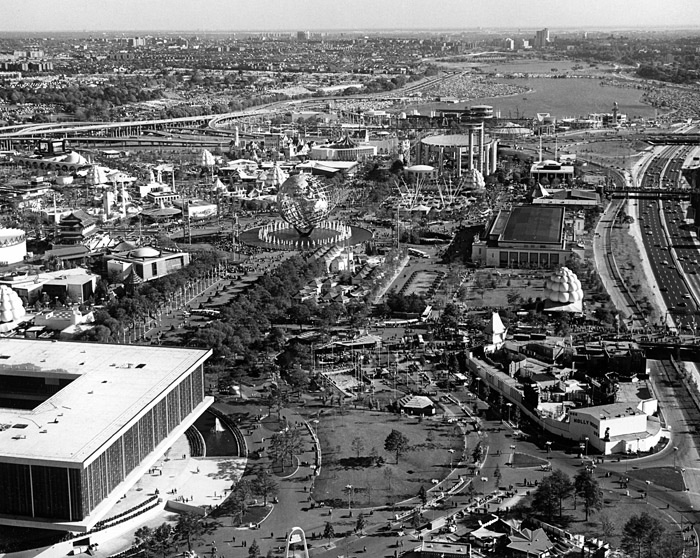 D5716 - Photo shows General Scene, Federal Pavilion, left foreground, Unisphere, center background