Alaska
In a white, igloo-shaped pavilion the 49th state has reconstructed a sample 11-minute "day" in the North country, using small-scale figures on a topographical map. Three 30-foot totem poles, originally carved by Indians for the St. Louis Fair of 1904, are in front of the building. Eskimo and Indian craftsmen are at work behind the pavilion.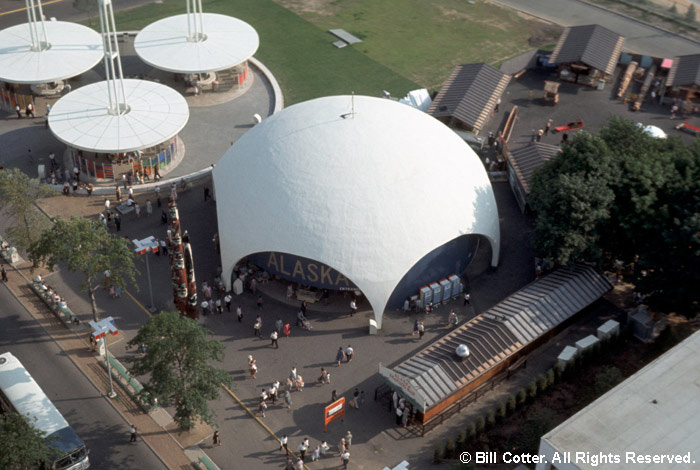 This view of the Alaska pavilion from the New York State pavilion observation towers shows that it was actually a number of different structures. The white igloo-like building housed a mixture of shops and displays. There was more to see in the structures behind that building, including demonstrations of totem pole carving. The long narrow building housed a snack bar. The three circular structures in the top left corner are part of the Westinghouse pavilion. (CD #8 Set 40 #9)
---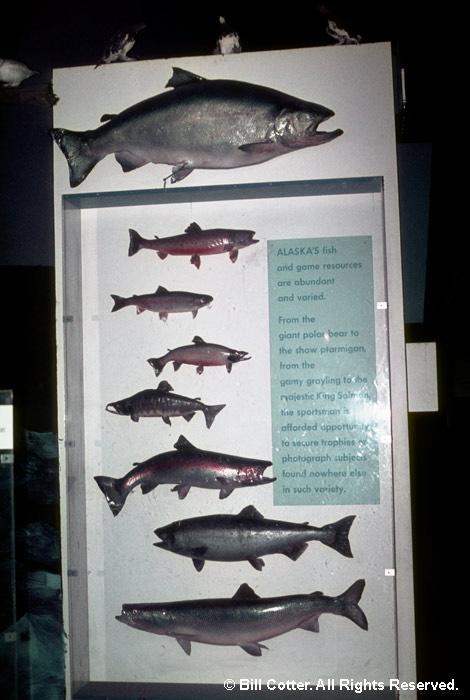 Fishes and Dams. In the igloo's second story is a theater with a 32-square-foot topographical model of Alaska. During a narration, portions of the model light up, and the dome becomes a planetarium portraying the skies over Alaska. Slides depict the state's industries and people at work. The show ends with a colorful display of simulated northern lights.
Many of the displays promoted the abundant wildlife of the 49th state. (CD #11 Set 60 #26)
---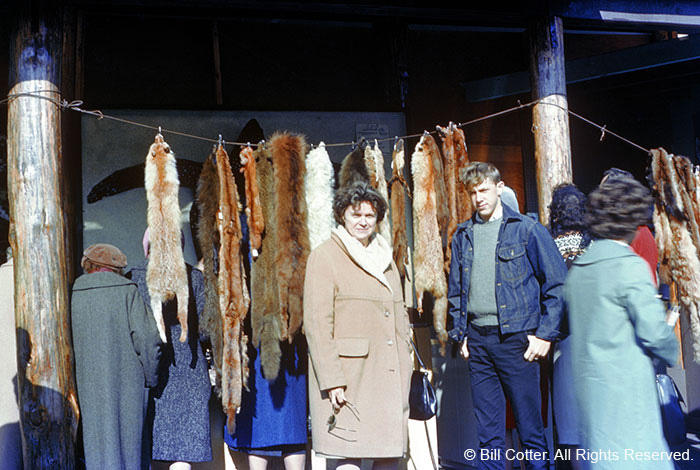 Craftsmen's Village. In the area behind the pavilion Indian and Eskimo craftsmen make carvings in wood and ivory. Fur parkas, mukluks and other Alaskan items are displayed, and a shop sells such delicacies as sourdough sauce.
The displays also included a collection of furs to showcase another important Alaskan industry. (CD #15 Set 74 #21)
---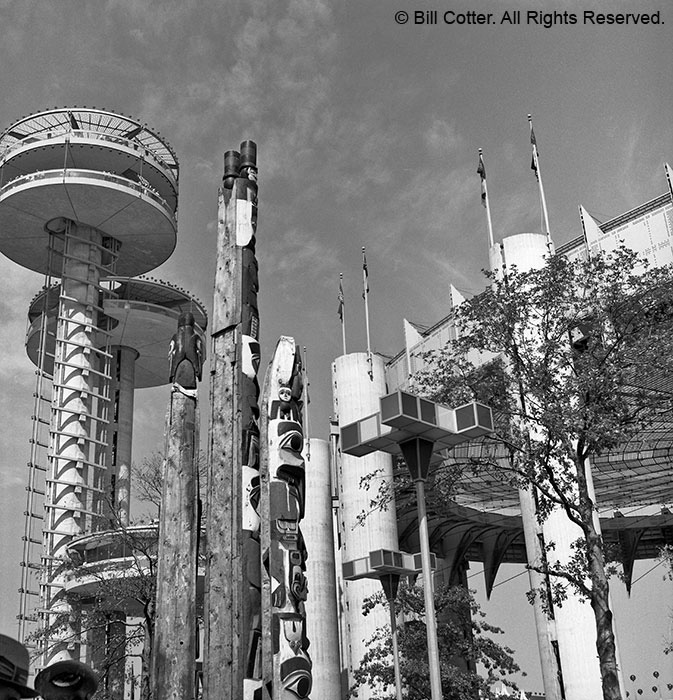 The totem poles outside the Alaska pavilion provided an interesting contrast between old and new when viewed against the towers of the nearby New York State pavilion. (CD #TBD Set 452 #15)
---
Want more information on the Alaska pavilion?
10-20-65 - Alaska Must Totem Home Plenty From The Fair
---
Federal and State Area pavilions