Carnival
Fairground rides for all ages are combined with an aquarium and with restaurants that offer entertainment. Inside this colorful structure are half a dozen rides specially scaled down for youngsters. Outside are other, larger rides that include the "Wild Mouse," a roller coaster and "Scooter" bumper cars.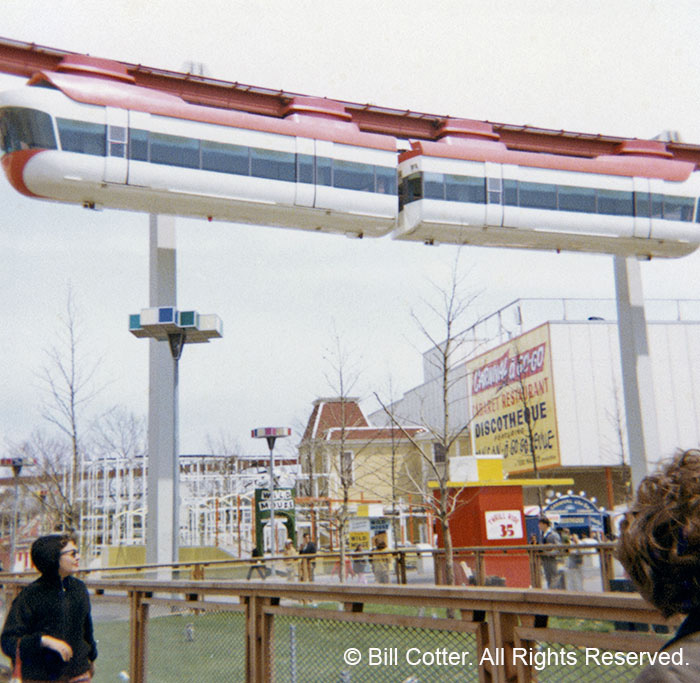 Set on the grounds of the former Texas Pavilions, Carnival replaced that failed venture for the 1965 season. The theater area once used for "To Broadway With Love" was gutted and the area turned into an indoor amusement park. A discotheque proved to be popular in the evening hours, and several outdoor rides dotted the grounds. The Frontier Palace restaurant was the only holdover from 1964. The entrance to the "Wild Mouse," one of the rides added in 1965, can be spotted just to the left of the Frontier Palace. (CD #57 Set 240 #10)
---
Want more information on the Carnival pavilion?
---
Lake Amusement Area pavilions