The 62-year-old carousel, a top attraction at Coney Island in the early days of the century, has 72 hand-carved wooden animals; music is provided by two vintage German band organs, one of which is the largest in the world. Visitors who hook the brass ring ride for free.

Carousel Park was a late addition for the 1964 season. In fact, it was so late that it didn't appear in any of the 1964 guidebook editions. (CD #7 Set 34 #8)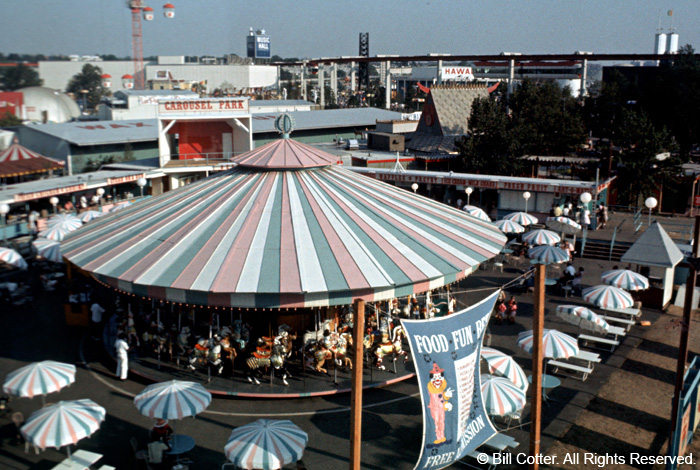 Boardwalk Fun. On the boardwalk, stands sell light meals, beer and soft drinks, pizza, ice cream and souvenirs. A clown and a baby elephant are on hand.
The carousel is still in Flushing Meadows Corona Park today, located now near the zoo. It's one of the few remnants of the Fair still on the site. The carousel operators have a website with information on the carousel's history and operating hours. (CD #8 Set 39 #32)