Candy in Production. With the normal manufacturing speed slowed to make every step readily understandable, candy bars are produced, cooled, wrapped and boxed, The freshly made candies are sold at a sales booth.
This view of the Fountain of the Planets, taken from the Better Living Center, shows the Chunky pavilion at the lower right. Candy bars were manufactured in the building at the back of the area, then transported to the longer building on the left. The playground can be seen to the right. (CD #33 Set 173 #4)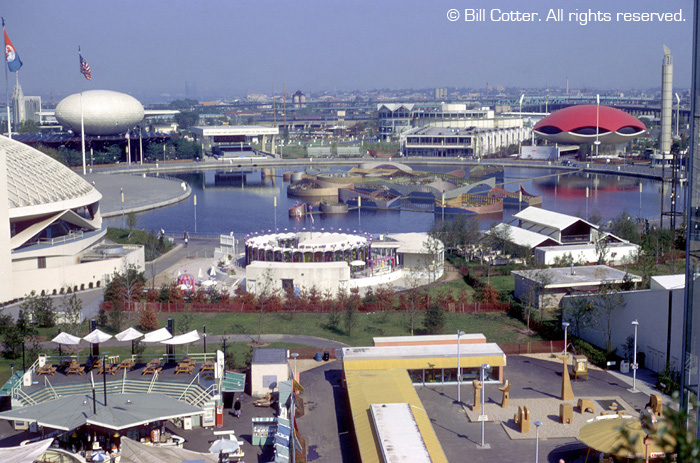 Statues to Play With. In the "Sculpture Continuum" playground, children may clamber all over the plastic abstractions, which vary in height from two to 14 feet. As an extra surprise for the youngsters, when the statues are viewed through special peepholes, they align in the form of recognizable objects - a duck, a man standing on his head, a giraffe and so on.
One of the playground animals as seen across the playground. (CD #27 Set 147 #1)