Continental Park (1965)
The area includes rides, a children's zoo, a gorilla compound and picnic facilities.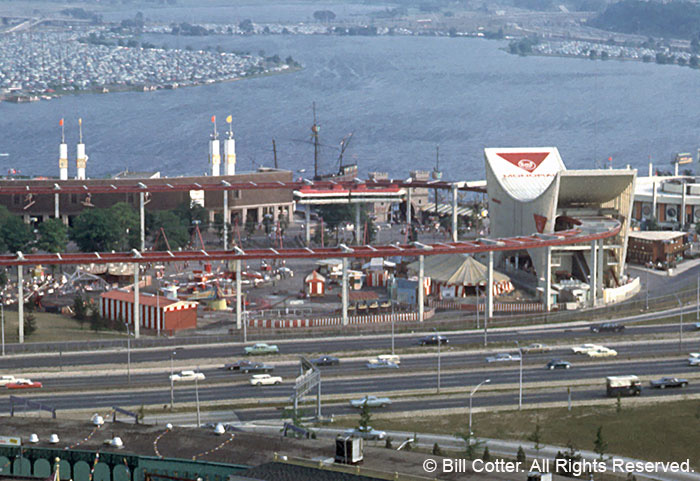 Fairgoers may take their pick of five amusement-park rides and race small gasoline-driven "go-karts" around a 300-foot track. In a zoo tent, children may feed tame animals. Nearby, Gargantua II and M'Toto, said to be the oldest and largest gorillas in captivity, are on view in a "jungle compound."
The failure of the Continental Circus left a large vacant plot in the Lake Amusement Area for the 1965 season. The answer was the underwhelming Continental Park, a collection of a few rides and several animals. (CD #51 Set 30 #53)
---
Lake Amusement Area pavilions