First National City Bank
New York's First National City Bank, which is the only bank with a branch at the Fair, has two buildings – one for visitors and one for the use of Fair exhibitors and employees. The Visitor's Branch has a multilingual staff and specializes in foreign currency transactions. Beside the entrance to the glass-fronted building is a revolving geophysical globe nearly 20 feet in circumference; a 30-foot pylon flies the flags of the 35 nations where the bank has branches. The Service Branch expects to handle more than $500 million of regular banking transactions during the two years of the Fair.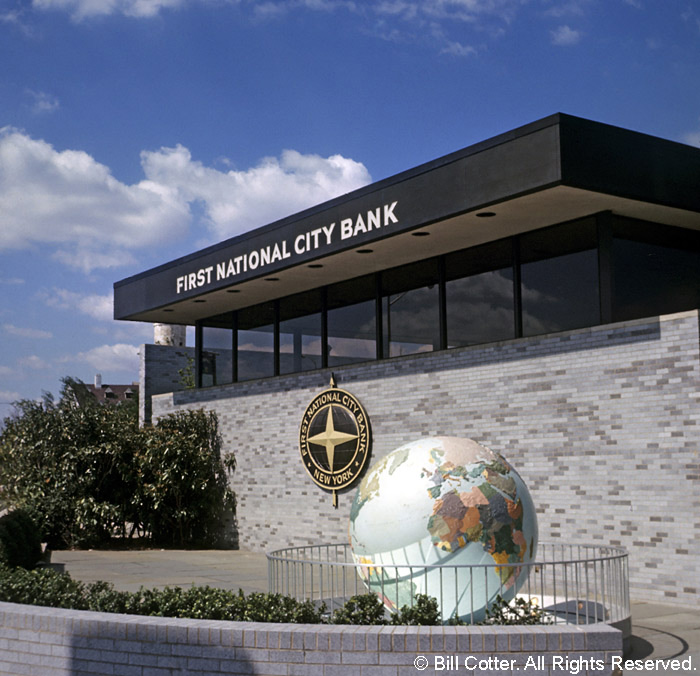 From this angle the Visitor's Branch looked much like any other bank branch. (CD #2 Set 11 #20)
---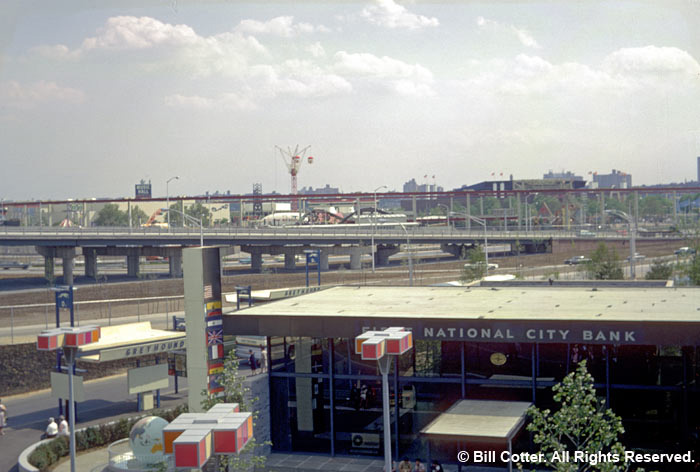 As this view shows, the Visitor's Branch was located in a remote corner of the Industrial Area, at the very edge of the Fair. The Service Branch was in an equally remote area at the opposite side of the park, next to the Atomedic Hospital. (CD #26 Set 143 #30)
---
Want more information on First National City Bank at the Fair?
2-26-63 - Groundbreaking booklet
1-28-64 - American Banker magazine
---
Industrial Area pavilions