Hollywood, U.S.A.
Behind a facsimile facade of Grauman's Chinese Theater, complete with hand- and footprints of celebrities in the pavement, Hollywood displays mementos of its past and spotlights some of its glittering figures of the present. Sets from recent motion pictures are displayed, and there is a film museum of props and costumes from vintage classics. Each week a star acts as host of the pavilion. Visiting stars and top recording artists sign autographs - with the help of a multiple-writing machine that signs 100 at a time. The pavilion also offers visitors shops, a bar and a large restaurant.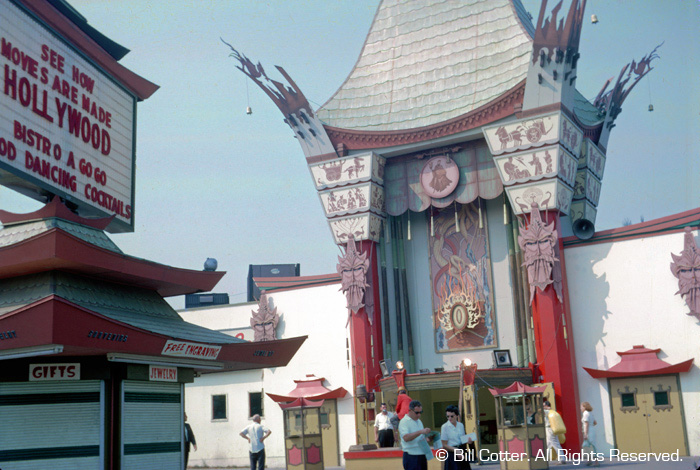 The entrance to the pavilion was through a replica of the famous Chinese Theater on Hollywood Boulevard. (CD #20 Set 105 #65)
---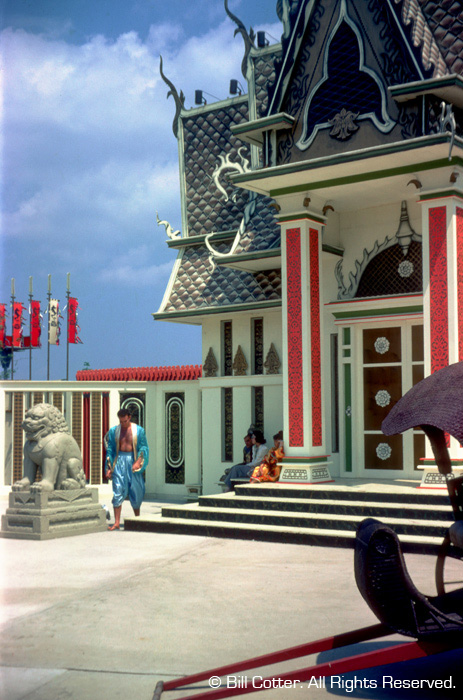 Once inside guests were treated to recreations of sets from famous films and television shows. Seen here is a copy of a set from "The King and I". Other sets were used from "West Side Story", "Gunsmoke", "Cleopatra" and "South Pacific". (CD #7 Set 31 #21)
---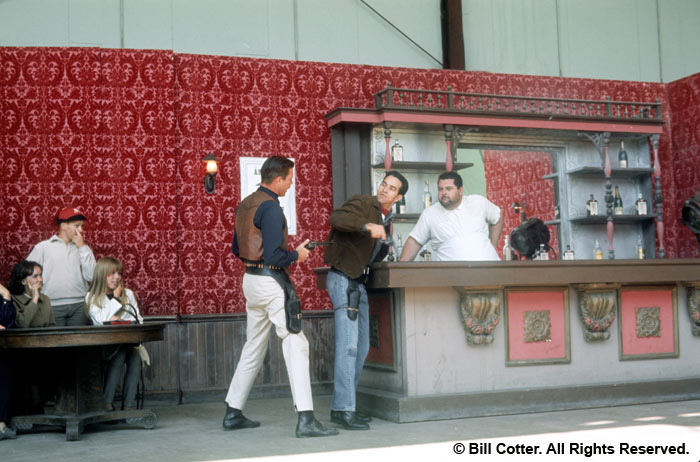 Guests could get right in the middle of simulated filming. Here a bemused family watches a pair of stuntmen begin a bar fight. (CD #33 Set 169 #6)
---
Want more information on the Hollywood, U.S.A. pavilion?
5-30-64 - Fair Hollywood Show Peters Out
---
Federal and State Area pavilions