Indonesia
The cultural heritage of this nation of more than 3,000 islands and many diverse people is displayed in a graceful pavilion designed by R. M. Sudarsono, architect of the Palace of State on Bali. A temple gate and a shrine stand outside the main building. Inside, photographs illustrate the country's history, natural resources and current social programs, and various aspects of life on the major islands of Bali, Java and Sumatra are also shown. There are works of art (including large collections of puppets), demonstrations of handicrafts, a souvenir shop and a restaurant with entertainment.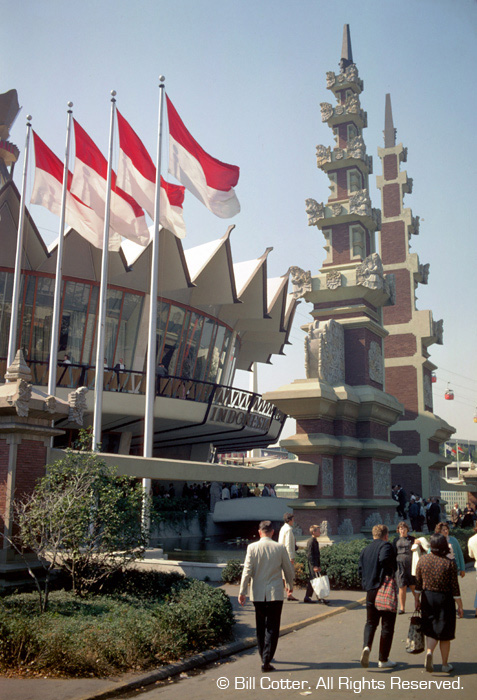 Both the old and new of Indonesia are seen in this view of the pavilion entrance. (CD #19 Set 100 #20)
---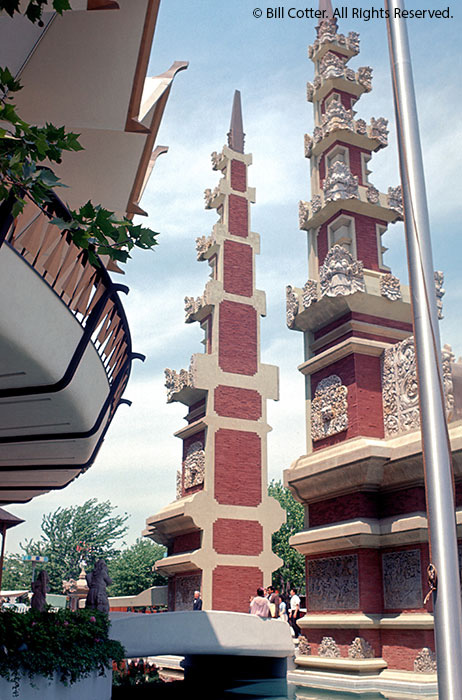 Gateways of Faith. The gate leading into the pavilion is a "split temple" - an intricately carved sculpture, constructed as if it had been sliced down the middle and moved apart to enable people to walk between the halves. To the right of the gate is a seven-roofed shrine with four dragonlike stone lions at its base. (CD #49 Set 217 #24)
---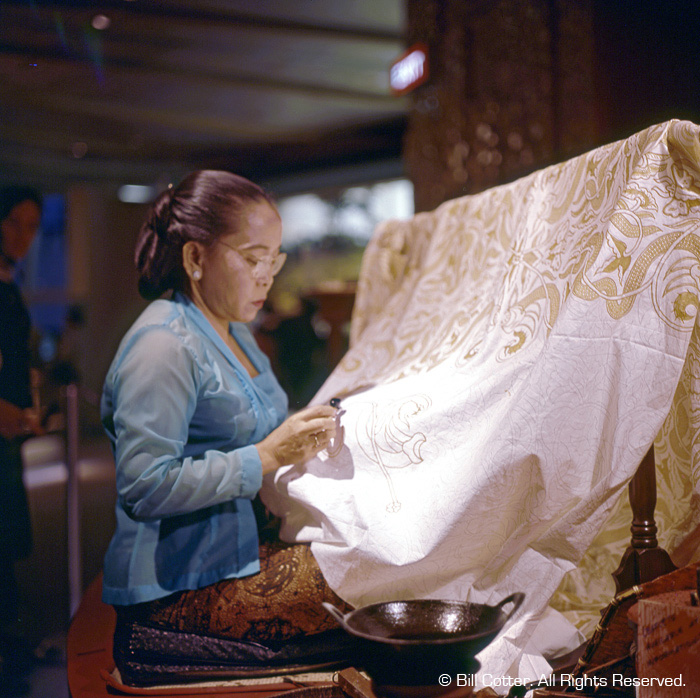 Dip-Dyed Batik. An Indonesian woman dips cotton cloth into dye after covering parts of it with wax, showing how the colorful patterns of batiks are created. Other craftsmen carve wood and stone, and work in silver. Handicrafts are for sale in the exhibit area. (CD #22 Set 120 #7)
---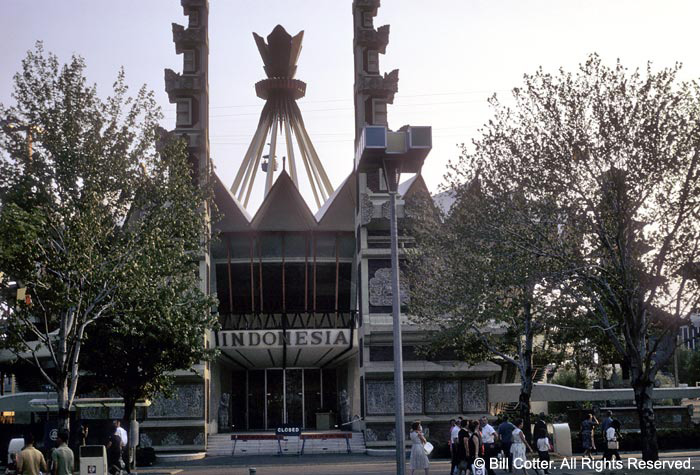 Unfortunately politics and financing woes led to the early closure of the Indonesia pavilion. Faced with several months of unpaid rent bills, the World's Fair Corporation ordered the pavilion closed in 1965. For the rest of the Fair the building stood empty, with a simple set of barricades blocking the entrance. (CD #5 Set 19 #63)
---
Want more information on the Indonesia pavilion?
1-18-63 - Groundbreaking booklet
---
International Area pavilions