Kiddyland (1964)/Funland (1965)
As the name makes clear, this pavilion offers all kinds of fun for the youngsters - rides, slides and games. Among the attractions are three 30-foot slides spiraling down inside hollow tubes, a paddle-boat ride on the pond, a German-manufactured carousel and a junior-grade roller coaster, less scary than the grownup variety. The rides are calculated to appeal to thrill seekers as young as two or three.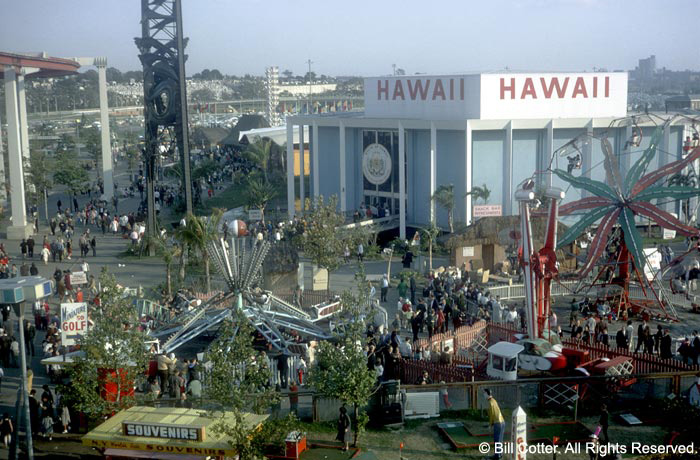 With all of the futuristic pavilions and free attractions available at the Fair, it's hard to envision how the operators of Kiddyland had hoped to make a profit with a collection of standard carnival rides and miniature golf. This view from 1965, when the area was renamed "Funland," does show a pretty good sized crowd though. (CD #37 Set 184 #23)
---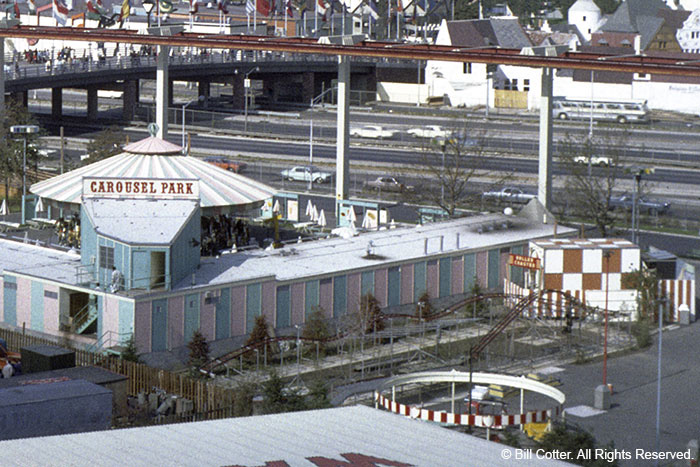 Part of the junior roller coaster can be seen next to Carousel Park in this 1964 view from the Aerial Tower Ride. (CD #TBD Set 279 #1)
---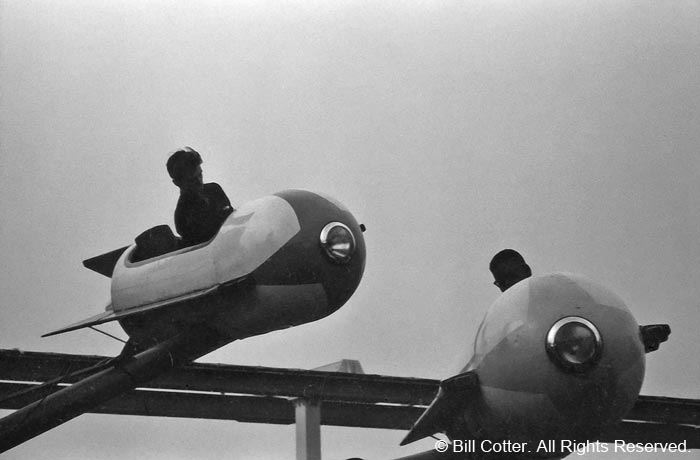 The rides include "Roto-Jet"; its small cabins are swung high in the air on arms that revolve around a hub like the spokes of a wheel.
One of the changes for 1965 was the addition of a new space-themed ride. (CD #TBD Set 366 #5)
---
Lake Amusement Area pavilions