Masonic Center
The Masonic Brotherhood Center is a display case of Masonic history and memorabilia going back to medieval times. The Center, which stands across a reflecting pool from a 50-foot-high model of the builder's square and compasses, symbols of the fraternity, is sponsored by the Grand Lodge of the State of New York. It includes a hall for exhibitions, a lounge, office and outside patio.
The Masonic Center had a prime corner location at the intersection of the Avenue of the Americas and the Avenue of Europe. (CD #6 Set 30 #31)

---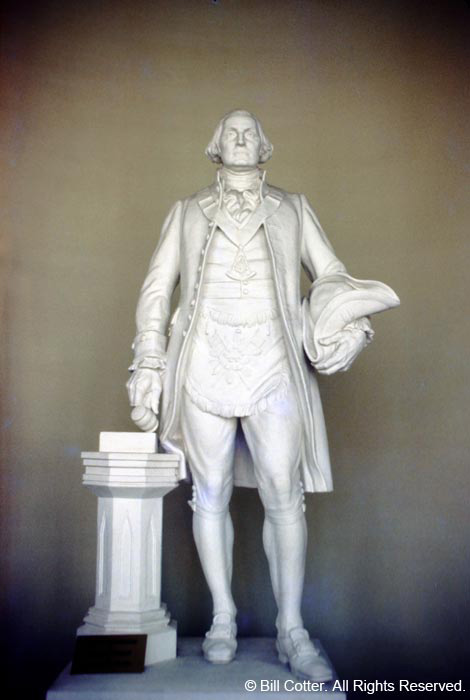 Foremost American Mason. Dominating the hall is an 11-foot statue, in Masonic regalia, of George Washington, first of 14 American Presidents who have belonged to the brotherhood. Events from his life are portrayed in three-dimensional scenes, and the Bible on which he took the oath of office as President is on display. (CD #8 Set 39 #54)

---
Want more information on the Masonic Center?
8-20-62 - Start of Construction booklet
---
International Area pavilions