New Jersey
Marking the state's tercentenary this year, 21 small exhibit buildings of unusual construction - peaked roofs suspended from soaring masts - develop the theme: "For three centuries: people, purpose, progress." The exhibits encompass all aspects of New Jersey life, from zinc mining to Sunday picnics. In the center of the complex of buildings is a "village square," where choirs, drum corps, bands and other groups of Jerseymen put on frequent performances.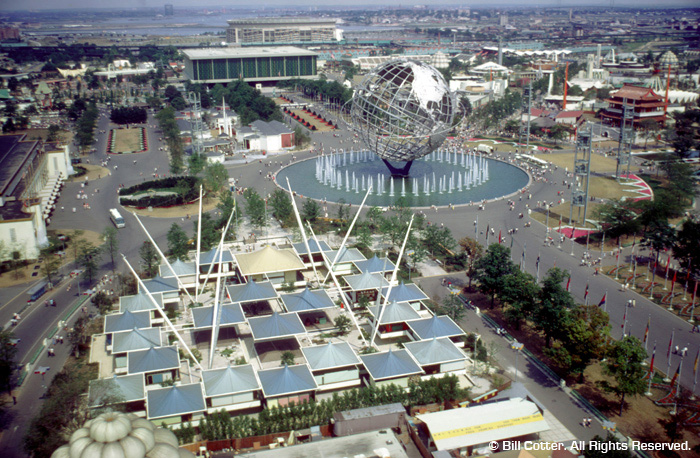 New Jersey had a prominent location, situated between the New York State pavilion and the Unisphere. This view is from the New York State observation towers. (CD #17 Set 86 #21)
---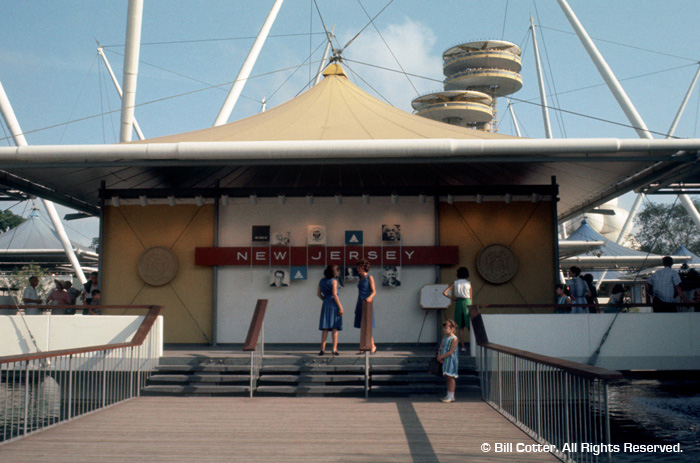 While far less visible and extravagant than the nearby New York State pavilion, New Jersey hosted a wide range of exhibits in its tent-like buildings. (CD #10 Set 50 #17)
---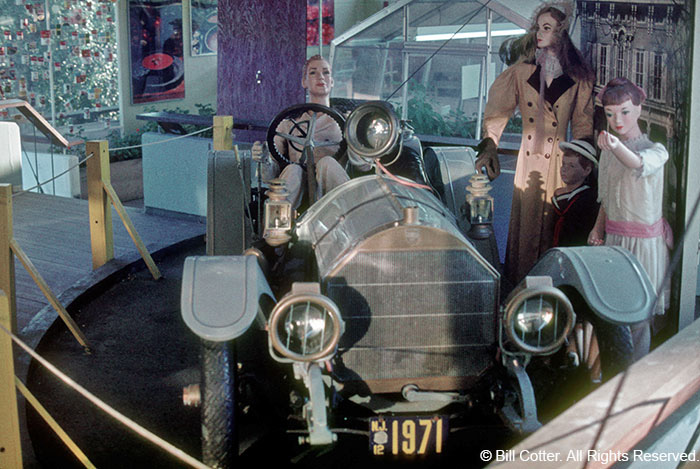 Glories of the state are on exhibit in a half-hour guided tour through historic displays, scientific demonstrations, on-the-spot craftsmanship and entertainment. One building is devoted to the inventions of Thomas Edison; another houses a 1912 Mercer automobile (made in Mercer County); in still another, a 90-second film takes the visitor strolling down the boardwalk in Atlantic City. The emphasis is on "live" presentations: a chick hatchery to delight the youngsters, a million-dollar satellite detection station keeping track of space vehicles as they pass overhead; a shipbuilder at work making real boats and a marching militiaman in full Revolutionary dress. (CD #11 Set 58 #36)
---
Want more information on the New Jersey pavilion?
1961 - Design competition rules
5-27-63 - Groundbreaking booklet
1966 - Report of the New Jersey Tercentennial Commission
---
Federal and State Area pavilions