Oklahoma
This "pavilion" is not a building, but a park with winding pathways and spacious lawns, pools and shelters arranged around a large, sunken topographical map of the state. There are benches everywhere, and those who would like to picnic on the grass may buy a box lunch complete with red-checked dining cloth. Concerts are given, and exhibits by Oklahoma artists are spotted about the park.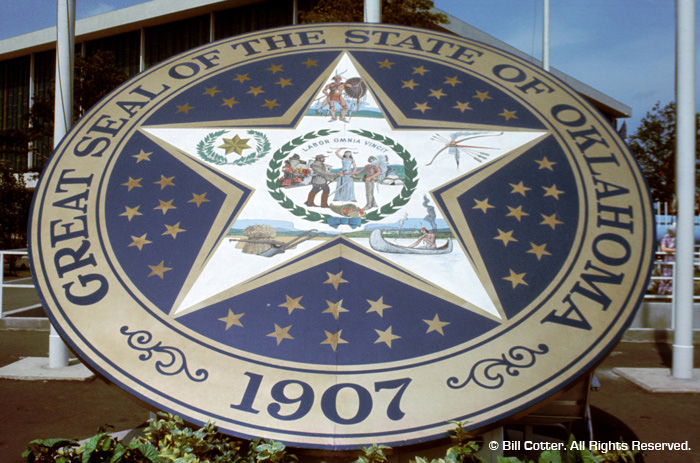 Oklahoma was a quiet spot that offered weary Fair-goers a welcome chance to rest their aching feet. This large copy of the state seal was a popular photography subject. (CD #10 Set 50 #6)
---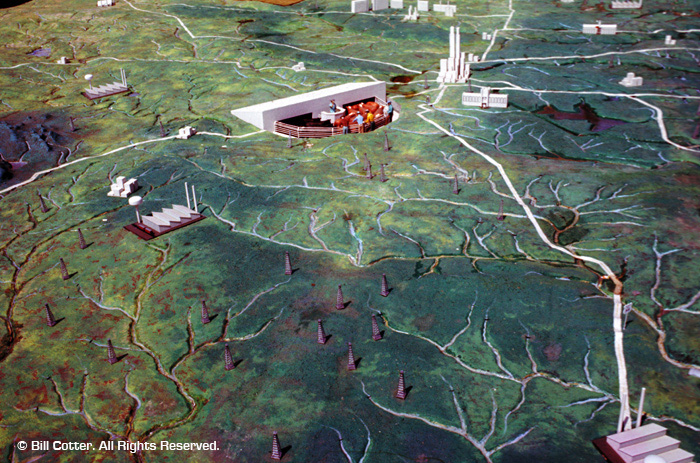 Living Map. Animated displays of Oklahoma life are seen on the 96-by-46-foot map. A boat pulls a water skier over a lake; a barge moves over the ship canal that will soon link the state with the Gulf of Mexico; cowboys tend the steers that make Oklahoma second only to Texas as a beef producer. (CD #10 Set 50 #7)
---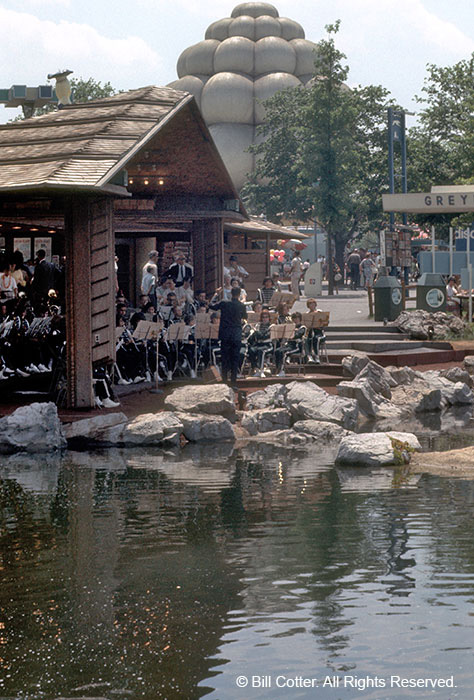 Sounds of Music. A covered pathway leads to a band shelter where Oklahoma musical groups, from symphony orchestras to brass bands, perform. (CD #TBD Set 361 #18)
---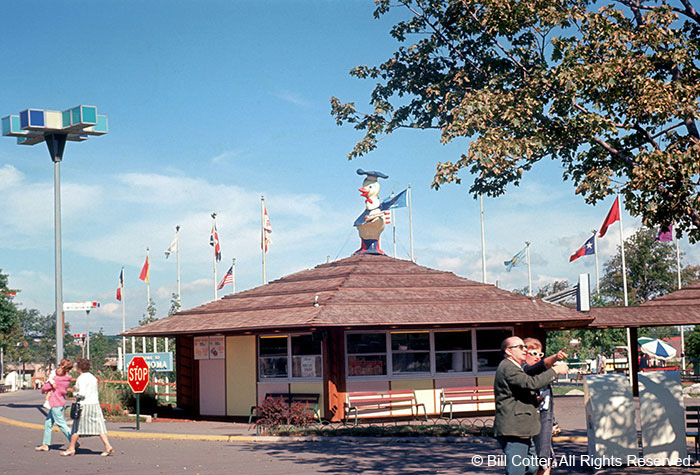 In 1965 one of the kiosks at the Oklahoma pavilion was converted into a Chicken Delight restaurant.(CD #16 Set 79 #14)
---
Want more information on the Oklahoma pavilion?
9-16-63 - Tree Planting Ceremony booklet
---
Federal and State Area pavilions