Philippines
Folklore, history and life in the islands today are featured in attractions that range from elaborate panels of carved wood to programs of traditional Filipino dances. The main building, surrounded by a moat and reached by three bridges, is in the shape of a salakot, the familiar wide-brimmed, peaked sun hat worn throughout the Philippines. The building is decorated with many rare woods brought from the islands. In the moat are replicas of the World War II battlegrounds of Corregidor and Bataan, as well as an aquarium of fish found in Philippine waters and a display of exotic sea shells. On sale in another building are handicrafts, Philippine beer and soft drinks.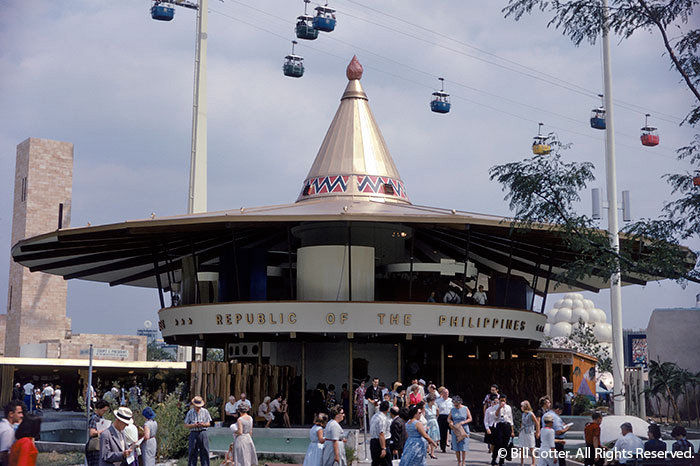 The unusual design of the Philippines pavilion was eye-catching. Most guests probably didn't realize it was patterned after a hat. (CD #60 Set 250 #12)

---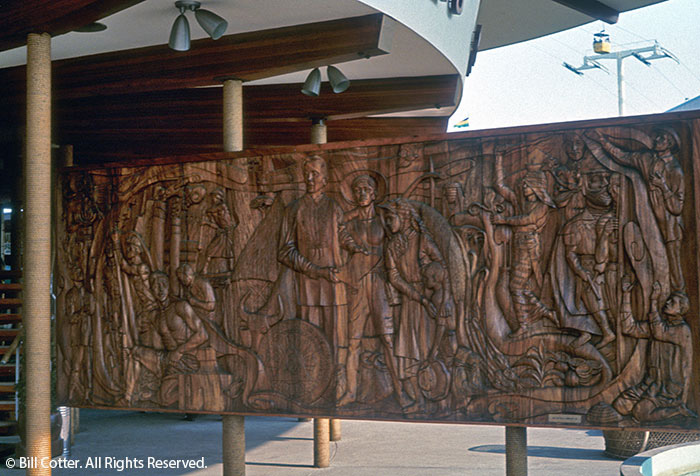 From Myths to History. Twelve large, intricately carved panels, designed by the well-known Philippine artist Carlos V. Francisco, depict the story of the islands, starting with the legendary discovery in a bamboo tree of the first Filipinos and concluding with the growth of the independent Republic following World War II.(CD #48 Set 215 #28)
---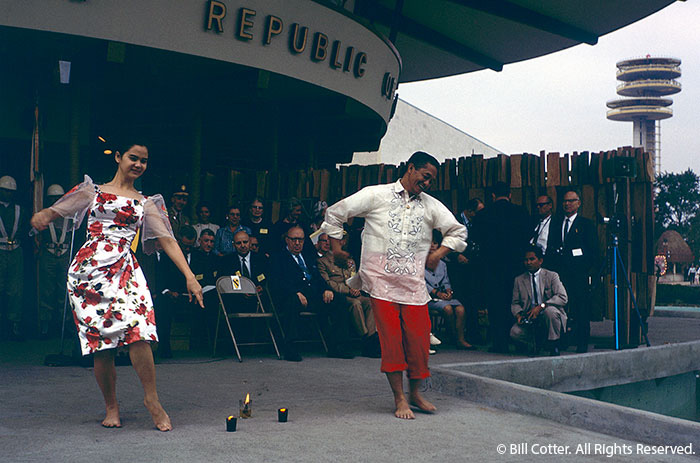 Dancing Students. In a 500-seat open-air theater, young Filipinos present a program of dances - among them the Tinikling (bamboo dance), Itik-itik (duck dance) and Pandango Sa Ilaw (dance of lights).(CD #61 Set 254 #33)
---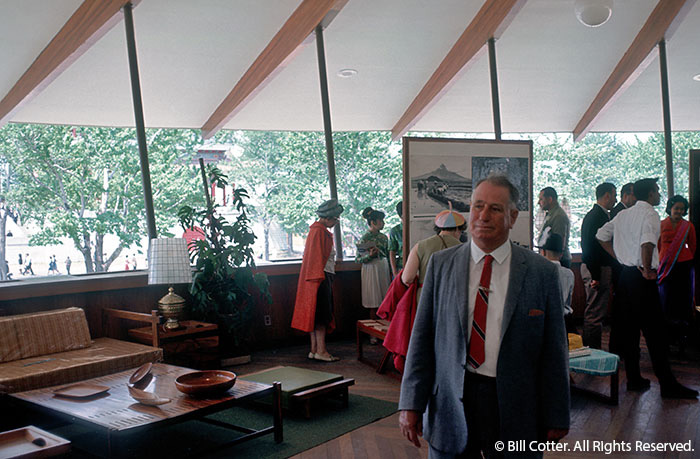 Progress Mart. On the second floor of the main building is an exhibit showing the advances of Philippine industry and some of the cultural activities found on the islands; in a long shed, various products of the Philippines are exhibited and on sale. They include wood carvings, shells, tobaccos, bamboo chairs, swagger sticks, shirts and lace. (CD #49 Set 217 #16)

---
Want more information on the Philippines pavilion?
4-24-63 - Groundbreaking booklet
---
International Area pavilions