Quaker Puffed Cereals House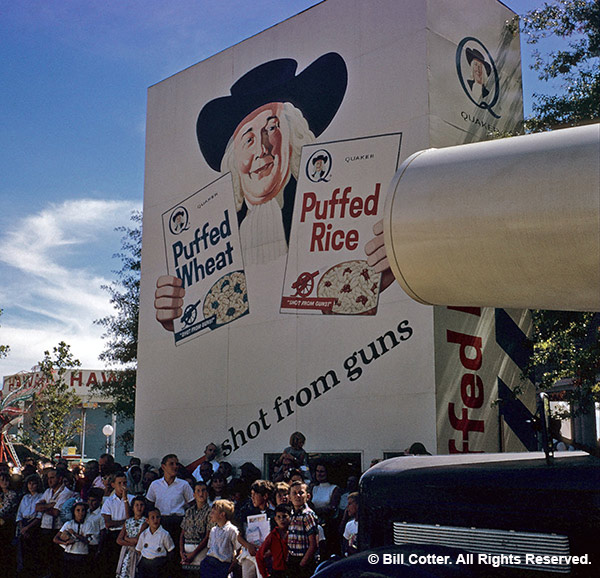 The name of this attraction was misleading, as it wasn't a house of any type. It was actually a giant cereal box and a large cannon, out of which flew an acrobat four times a day.
The Quaker exhibit was located near the entrance to the Florida pavilion at Gate 4. The first day of operation was June 28, 1965.
---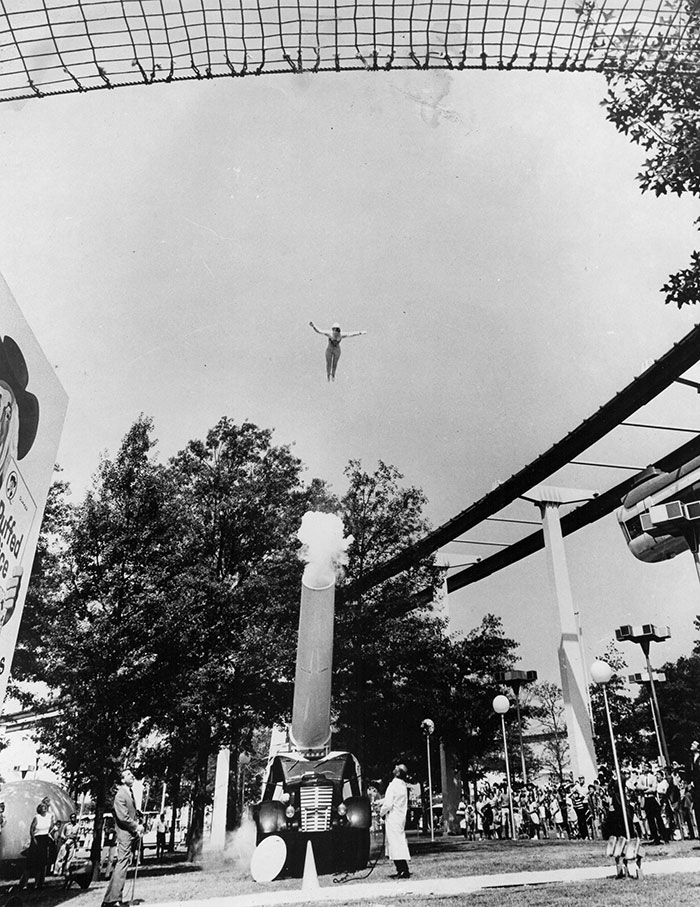 The aerialists were the husband and wife team of George and Nancy Zacchini, who flew out of the cannon at 100 miles per hour, hurtling towards a net 140 feet away, arcing 65 feet into the sky.
---
Lake Amusement Area pavilions