Simmons Press Kit for 1964
Simmons released a very detailed press kit in 1963 showcasing the plans for their pavilion during the 1964 season. Each of the interior pages and brochures are provided here in PDF format. The original photo captions are provided where available.
This is the cover to the Press Kit. Below is a list of all of the sheets of information located inside; click to view in PDF format.
At the World's Fair Rest at Simmons "Land of Enchantment"
Avril Rayon Blend Uniforms to Debut in World's Fair Preview of House of Simmons
Ford vinyl fabrics will be used
How to sleep guests without a guest room
Intrigue Utility Shoes Worn by Attendants at Simmons World's Fair Building
Luxury Reigns at Simmons V.I.P. Suite at World's Fair
Simmons Beautyrest Center Is First Exhibitor's Building Completed at World's Fair
Simmons Company To Have Own Building at the New York World's Fair
Simmons Provides Rest Alcoves For Visitors to New York 1964 World's Fair
World's Newest Sheet of Avril Rayon Is the Decorator Accent in Simmons' V.I.P. Suite at World's Fair
---
No caption sheet available
---
No caption sheet available
---
No caption sheet available
---
No caption sheet available
---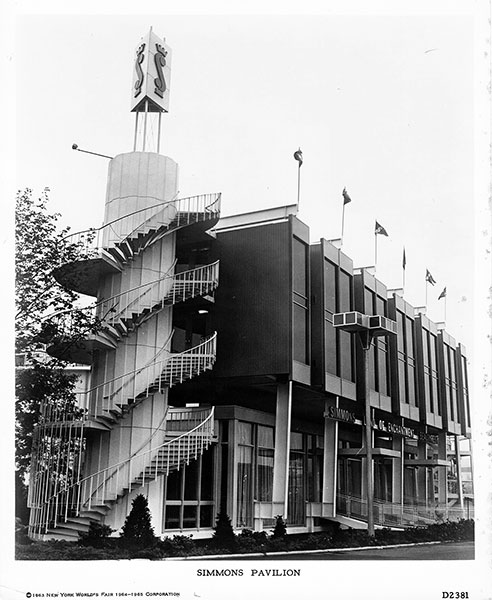 No caption sheet available
---
No caption sheet available
---
No caption sheet available
---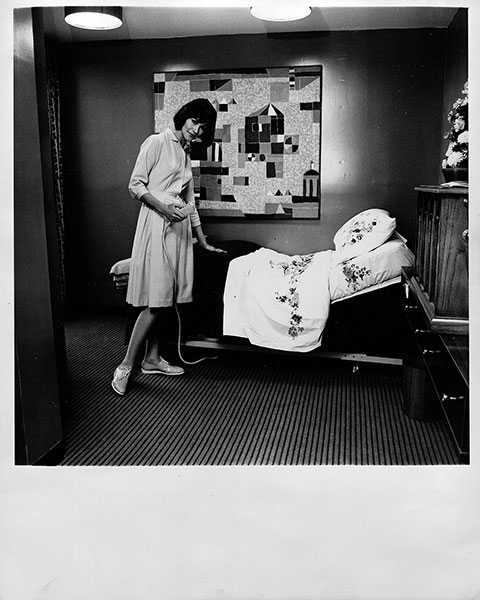 No caption sheet available
---
Concept art; no caption sheet available
---
Industrial Area pavilions