West Virginia
Glassblowers at work, a coal mine visitors can enter and a movie of the nation's newest radio telescope are among the spectacles in the West Virginia pavilion. Visitors enter past an aviary of birds from the state. Artisans whose specialties vary from month to month (sometimes banjos, sometimes quilts) demonstrate the many skills of West Virginia's people. There are industrial displays, and for tourists, panoramas of the state's scenery and year-round attractions. A restaurant is on the premises, as is a gift shop offering such state souvenirs as a coal miner's cap. Every visitor to the pavilion is given a free ticket; at the end of the Fair, a lucky ticket holder wins 10 acres of West Virginia mountaintop plus a brand-new vacation lodge.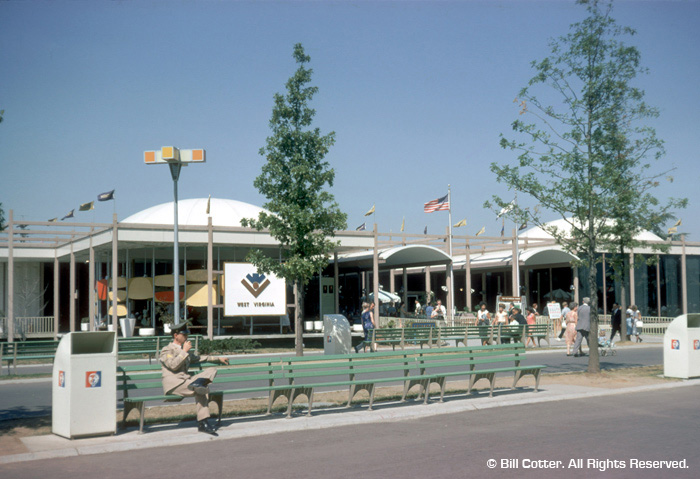 Although a low-key and modest pavilion, West Virginia offered a variety of attractions to visitors. (CD #15 Set 75 #18)
---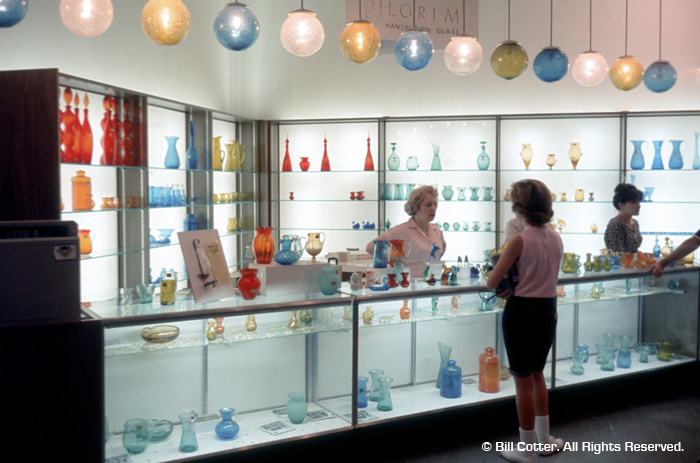 Fragile mementos. Half a dozen glass-blowers perform continuously, blowing such curiosities as horses, fish, ducks. The pieces may be bought for $1.00.
For those with a larger budget, there was also the the Pilgrim Glass shop inside the pavilion. (CD #10 Set 50 #14)
---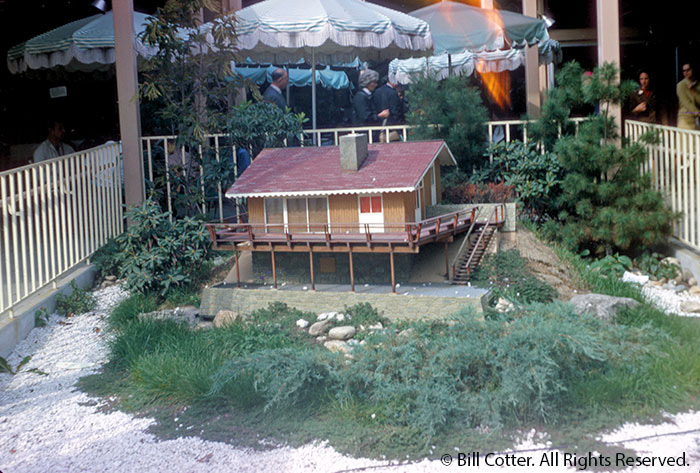 This is a model of the house that was to be given away at the end of the Fair. If anyone has details on who won the property or what became of it please let me know. (CD #19 Set 103 #1)
---
Want more information on the West Virginia pavilion?
4-29-63 - Groundbreaking booklet
8-31-65 - Pavilion Return Interest Mounts

---
Federal and State Area pavilions