Pavilion of American Interiors
The world of home furnishings is on display in the circular, four-story building with two turretlike wings. More than 120 manufacturers and a number of interior designers are represented in exhibits dealing with everything that goes into a house: furniture, fabrics, floor coverings, paints, tableware, decorations and lighting. Among the features are 14 integrated room settings, each of which reflects a different region of the United States. Other exhibits feature unusual uses of wood, displays of crafts and showings of award winning furniture design.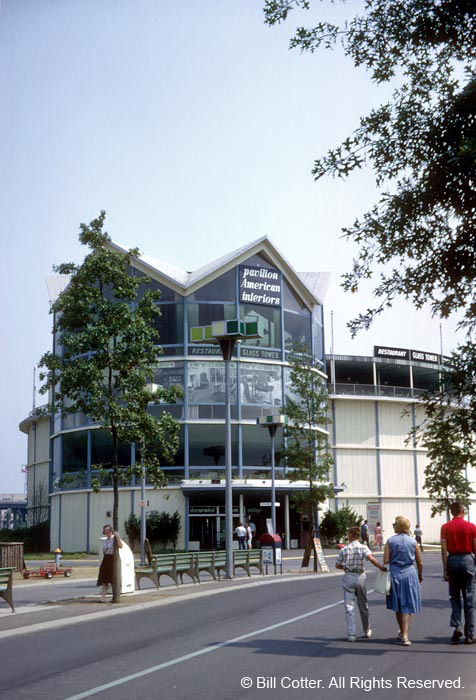 With displays that were very close to what one could see at department stores back home, this pavilion was one of the more forgettable attractions at the Fair. (CD #6 Set 30 #6)
---
Want more information on the Pavilion of American Interiors?

10-2-62 - Groundbreaking booklet
10-31-63 - Pavilion of Interiors Well Underway
---
Industrial Area pavilions