American Express
At the entrance of this pavilion, a million dollars' worth of real currency from many nations "grows" on a money tree; inside, the official scale model of the World's Fair is on exhibit. The pavilion also offers various services including foreign exchange, check cashing, the sale of American Express travelers cheques and information on all aspects of the Fair.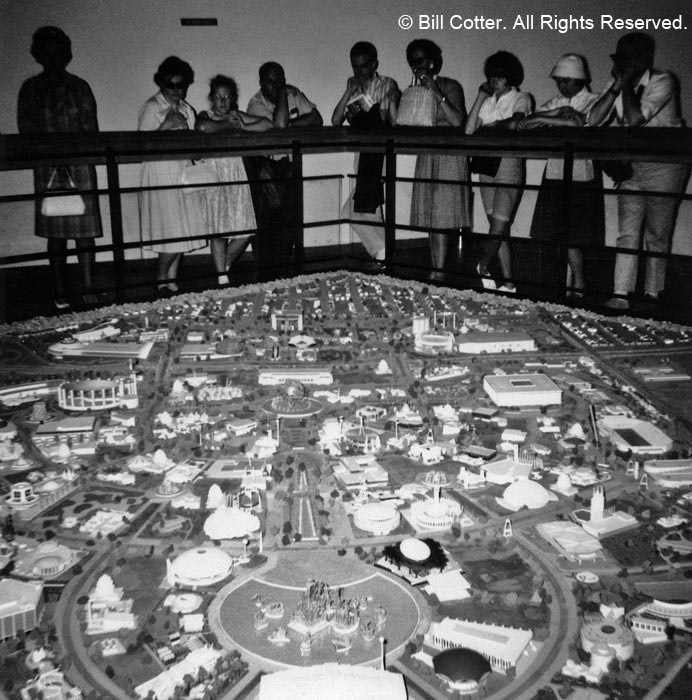 The Fair in Miniature. The official model of the World's Fair measures over 54 by 21 feet. As exhibits are pointed out, the model's lighting goes from day to night to day again.
This very detailed $500,000 model of the Fair had been commissioned by the 1964-65 New York World's Fair Corporation as a planning and sales tool. New buildings were added and some removed as the plans for the Fair continued to evolve. Originally housed in the Corporation's offices, it was moved to the American Express Pavilion just before the Fair opened. After the Fair closed the model was broken apart, with some of the miniature pavilions making it to collector's hands. (CD #TBD Set 341 #30)
---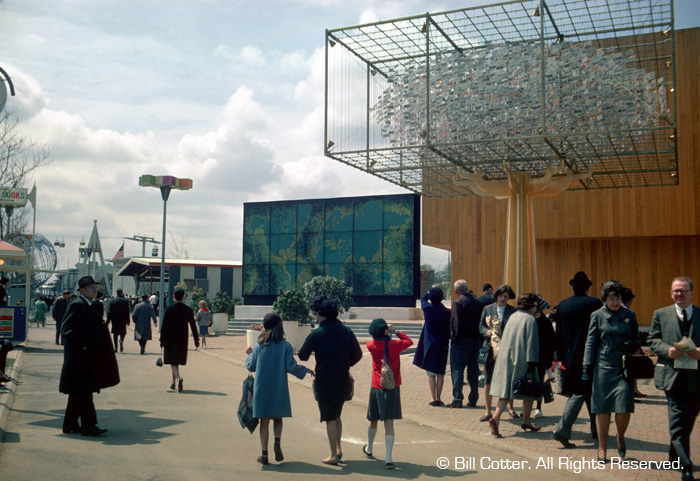 A group of tourists pass beneath the Money Tree. Just past that is a large mural showing American Express locations around the world. (CD #18 Set 94 #15)
---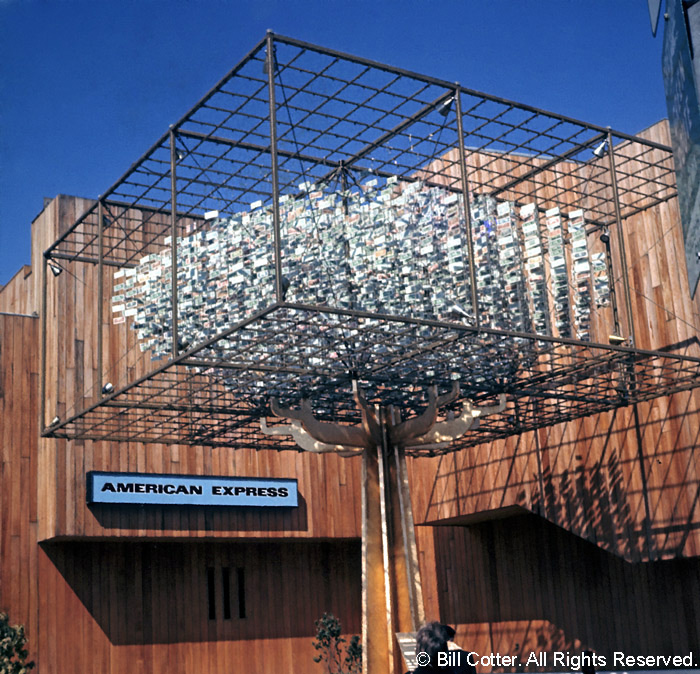 Just like a real tree, this one lost its leaves during the winter. When the Fair was closed between seasons the million dollars was removed for safekeeping. The Money Tree was designed by Samuel E. Gallo, with Wayman C. Wing serving as the consulting engineer. (CD #2 Set 11 #15)
---
Want more information on the American Express pavilion?
10-11-63 - Press Announcement booklet
Business Screen magazine
3-8-65 - "New Art 1965"
---
Industrial Area pavilions