Dynamic Maturity
This pavilion, sponsored by The American Association of Retired Persons and the National Retired Teachers Association, is a grouping of galleries, gardens and exhibits devoted in large part to the secrets of successful and useful retirement.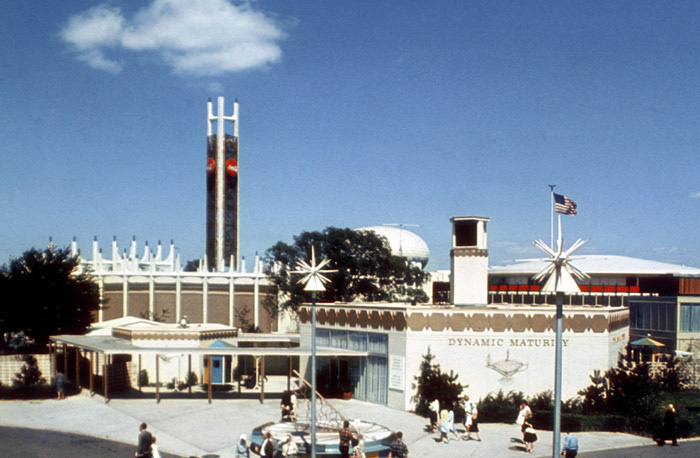 The AARP was not as formidable a lobbying group back in 1964 as it is today, but many of those who visited the Fair are probably now eligible for membership. Exhibits at the pavilion included a camera obscura and a display of historical flags. (CD #30 Photolab #100)
---
Want more information on the Dynamic Maturity pavilion?
Business Screen magazine
Souvenir booklet
---
Industrial Area pavilions