All-State Properties and Macy's (1964)
USO Lounge (1965)
Two ingenious houses, low-cost and compact, are displayed exactly as they will be constructed, ready for immediate occupancy, on sites at Montauk, Long Island, and near Fort Lauderdale, Florida. Intended as either vacation or year-round homes, they are designed for minimum housekeeping, and have such space-savers as beds that fold into walls. The purchase price includes a 75-by-100-foot lot, use of a pool and other recreational facilities, and all furnishings, complete to toothbrushes.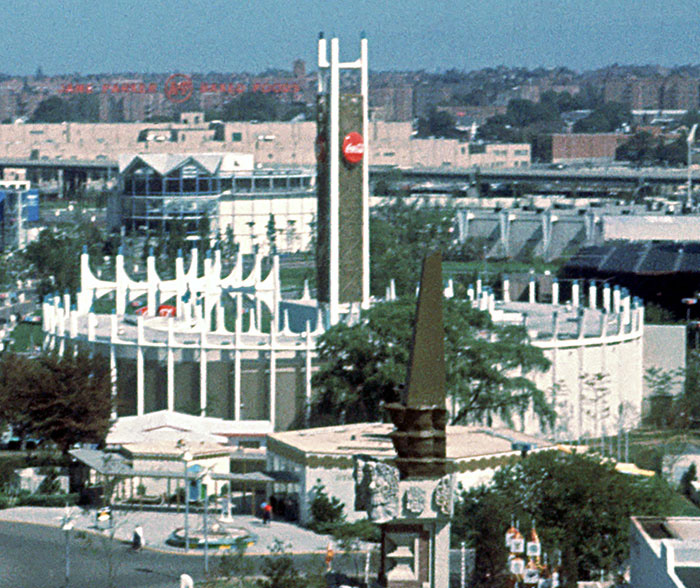 Finding a good picture of these houses has proven to be quite a challenge. They were quite small, and were squeezed in between the Coca-Cola and Dynamic Maturity pavilions. The roof of one of the houses is visible in the lower left corner of this photograph taken from the Swiss Sky Ride. (CD #51 Set 224 #12)
---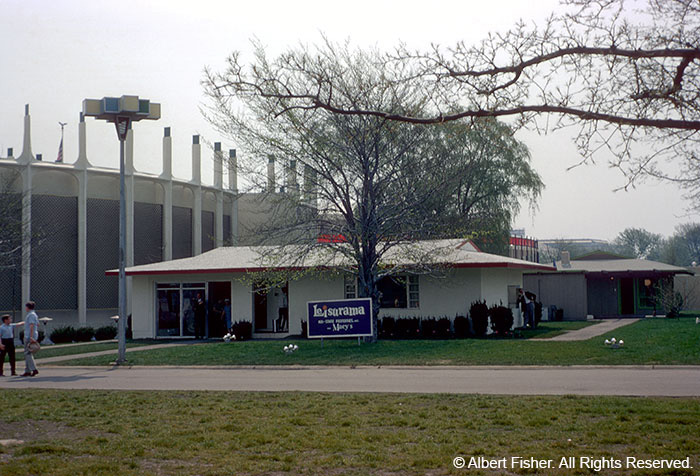 Happily a good picture of the area has finally surfaced courtesy of Albert Fisher, who worked for the 1964-1965 World's Fair Corporation in the press section. The house certainly looks out of place compared to the other more fanciful pavilions at the Fair!
This exhibit did not return for the 1965 season. Instead the buildings were used as a USO lounge.
---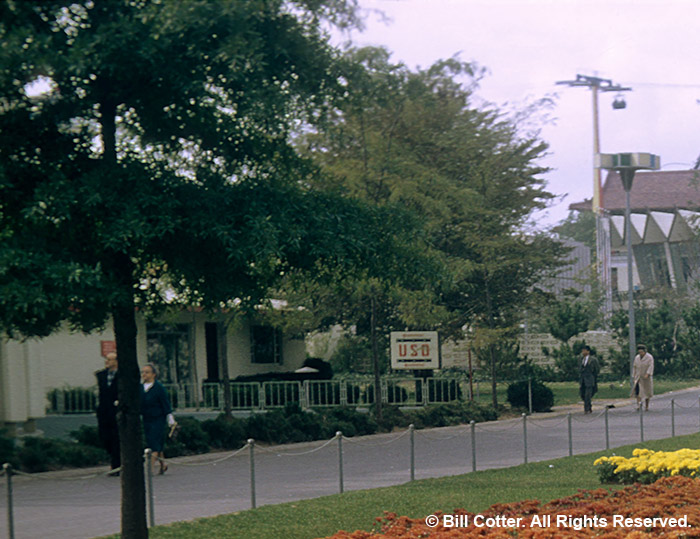 The United Service Organizations (USO) had a lounge in the Coca-Cola Pavilion that was open to members of the United States armed services. For 1965 it was expanded into the former All-State Properties buildings. It was not mentioned in the 1965 Official Guide Book or map. (CD #xx Set 1065 #xx)
---
Industrial Area pavilions