AMF Monorail
Two-car trains circle the Lake Amusement Area 40 feet in the air in the latest refinement of a concept that has been called the transportation idea of the future. On the World's Fair monorail, built by American Machine & Foundry Company, trains ride below the track, suspended from overhead power units with rubber tires. The route is a loop 4,000 feet long, with three trains traveling in one direction while four others travel in the opposite direction on a parallel track. The loading platform, reached by escalator, is halfway up a terminal building that has an arched base and an inverted arch for a roof. The eight-minute monorail ride provides a spectacular view of the Fair and offers photographers many unusual angle shots from the panoramic windows.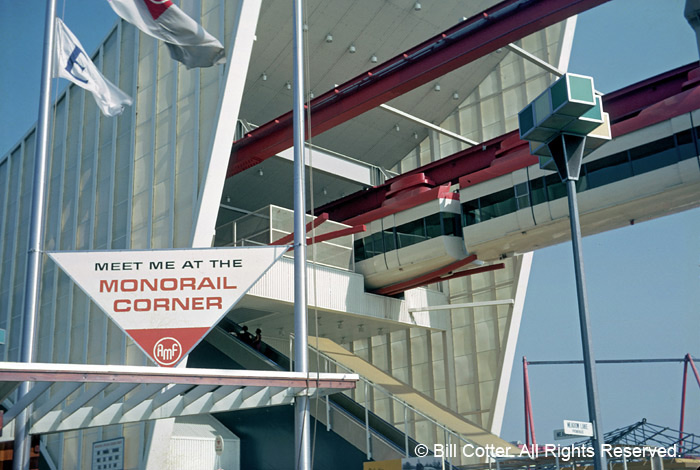 The AMF Monorail station was a striking structure, easily visible from much of the Fair. AMF, which is perhaps best known for bowling alley equipment, built this prototype system with high hopes of landing contracts for others across the country. Sadly, no one was interested and this would be their only system. (CD #20 Set 105 #54)
---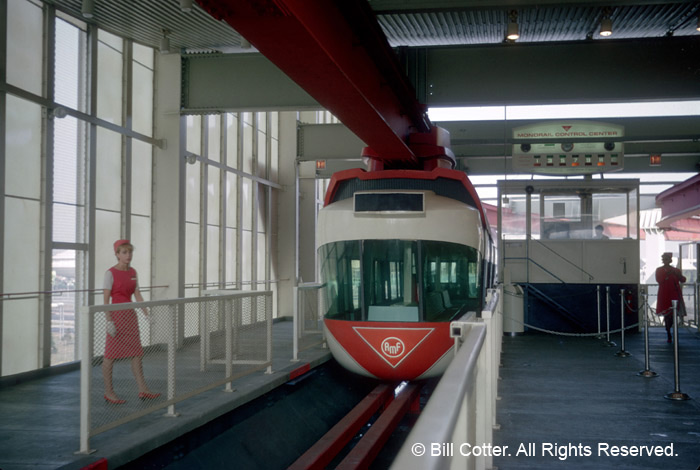 As one of the trains arrives inside the station, a hostess gets ready to help passengers unload. The control booth for all monorail operations can be seen in the background. The trains were completely automated and didn't require drivers, but a hostess on board served to steady the nerves of wary riders as well as provide commentary on the sights. (CD #20 Set 105 #53)
---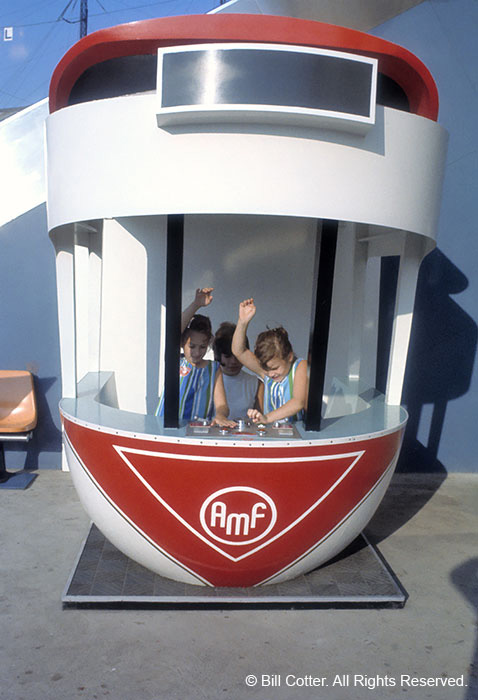 A mock-up of a monorail car provided some great photo opportunities. It looks like these pretend drivers are getting ready to hit a button on the console with great enthusiasm. (CD #7 Set 34 #9)
---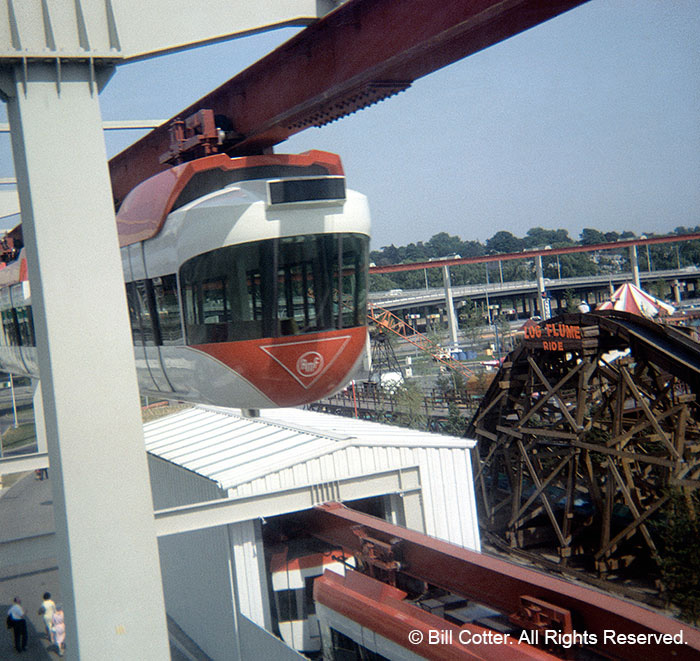 Servicing cars suspended high above the ground offered some unique challenges to the system designers. They solved that particular problem with a special section of track that could be lowered to a maintenance shop at ground-level. (CD #TDB Set 257 #48)
---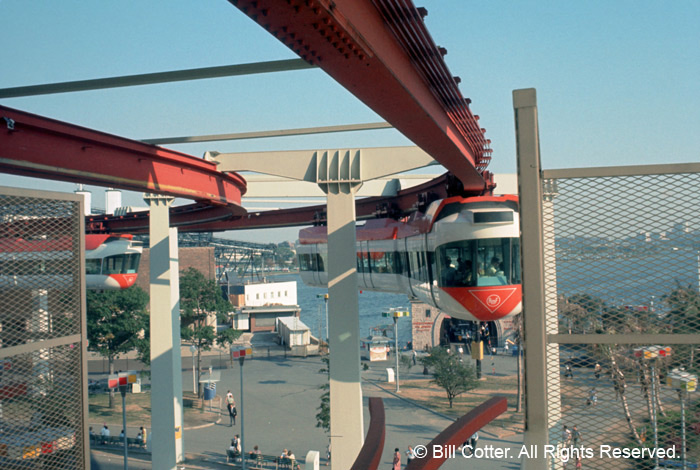 Looking towards the Santa Maria dock, this view shows one train approaching the station as another departs. After the Fair ended the cars were sold at auction and eventually ended up in Texas, where some of them were spotting rusting away in the late 1990s. (CD #7 Set 34 #6)
---
Want more information on the AMF Monorail?

8-10-63 - Holland to Boss Monorail for AMF at World's Fair
9-63 - AMF and the Monorail
9-63 - City-Airport Monorail

For a while it looked like Disney was going to build a monorail system circling the Fair site. Learn more about this never-realized system here.
---
Lake Amusement Area pavilions