National Cash Register (NCR)
Abacuses, computers and miniaturization devices that can reproduce the entire Bible on a small card are on display in this two-story ribbed frame-and-concrete building, along with various examples of man's latest techniques for keeping track of himself. Most of the equipment demonstrates the handling and feeding back of information in straightforward business operations. But a good deal of it is designed to entertain as well as instruct.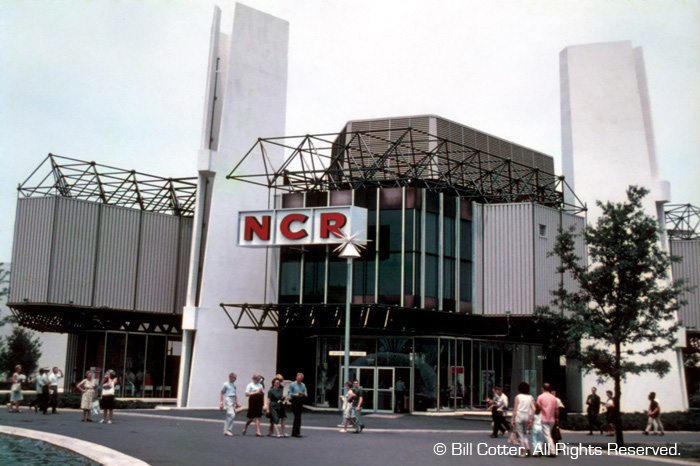 Although the formal name was the National Cash Register pavilion, it is generally known by the shorter name of NCR, which the company had recently adopted (CD #13 Set 65 #45)
---
Want more information on the NCR pavilion?

Recipes from Hilton International
Science Facts from Scientific American
This Date in History from World Almanac
Travel Facts from E.F. MacDonald Travel
If you have more of these printouts to share please let me know.
---
Industrial Area pavilions