Atomedic Hospital
First Aid is provided at several stations staffed by nurses and attendants. The Atomedic Hospital offers emergency treatment for serious ailments. Patients requiring further care are taken to local hospitals.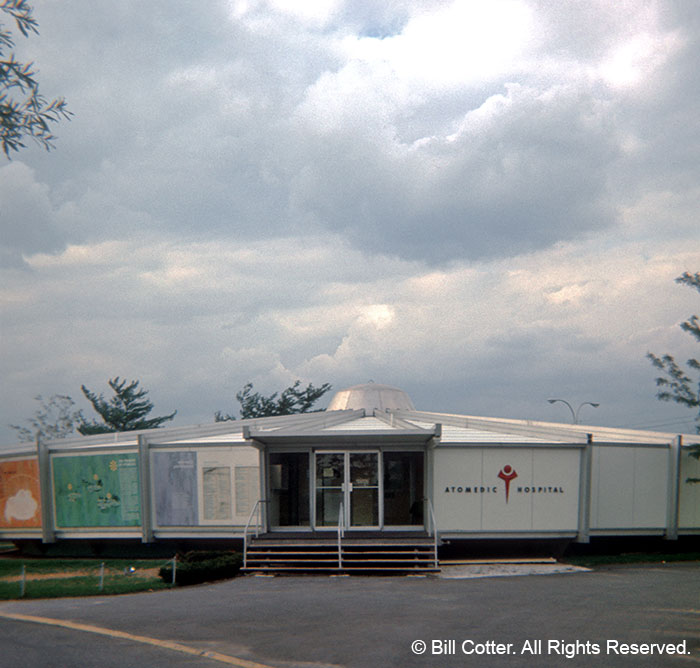 The futuristic world of the Fair had its own futuristic hospital. The Atomedic Hospital, named to reflect the application of atomic age principles to modern medicine, was designed as a lightweight building of aluminum panels that could be flown or trucked to a disaster site and quickly assembled. The one at the Fair was the second such unit, following the construction of a prototype in Alabama in 1963.
The hospital was tucked away in the far north corner of the Fair, in a section known as "Service Area Block 14." Click here for a detailed look at the layout of the hospital. (CD #53 Set 225 #125)
---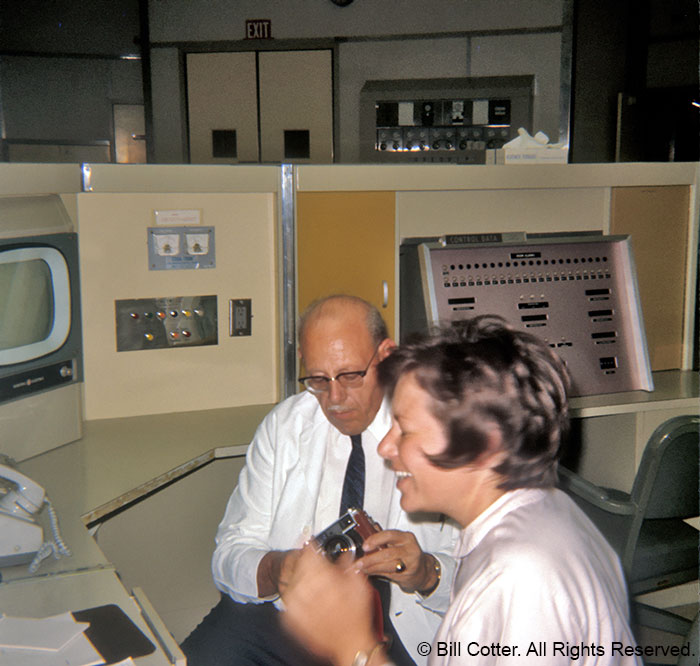 The hospital was designed so that patient rooms around the perimeter could be monitored rom consoles located in the center of the unit. Some of the equipment is seen behind the staff members as they check out a camera for some souvenir photos between patients. (CD #53 Set 225 #126)
---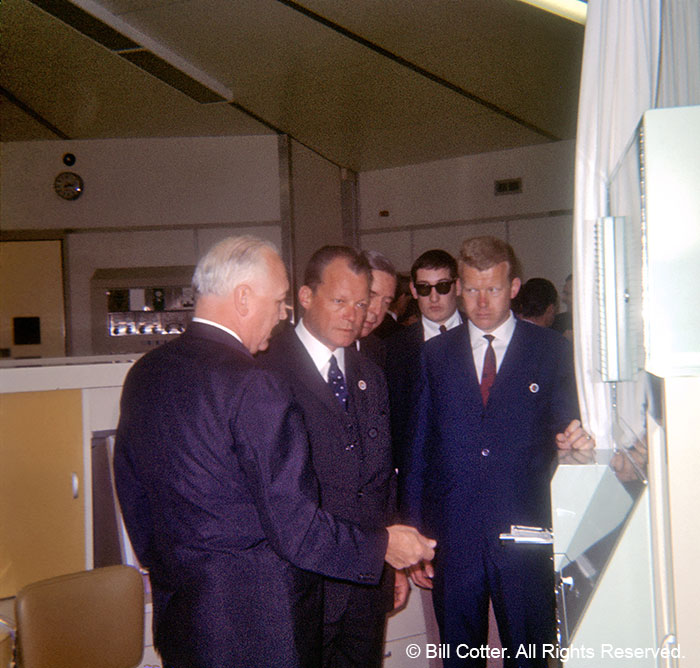 Most Fair visitors never saw the inside of the hospital unless they were taken ill or suffered an accident. Tours were only available to VIP groups. Willy Brandt, then the Mayor of Berlin and later Chancellor of West Germany, is seen here during one of these events. (CD #52 Set 225 #3)
---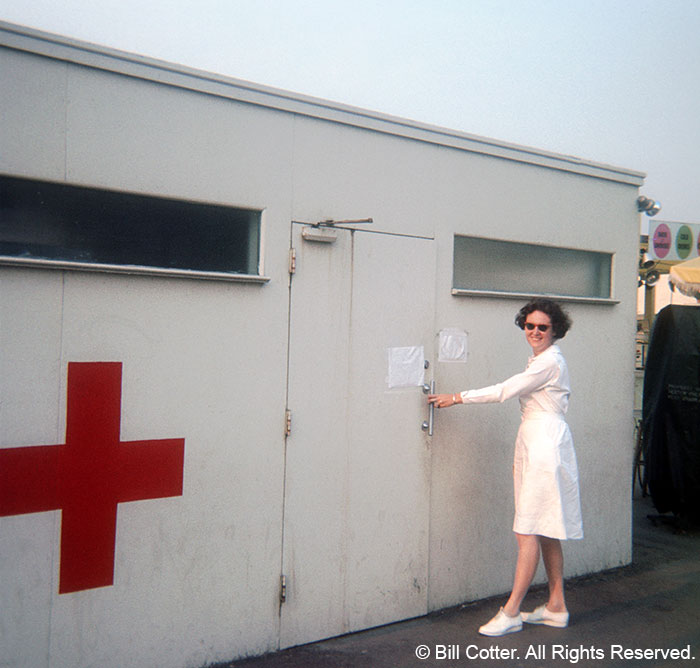 The Fair also operated several First Aid Stations located across the grounds. Obviously not much was spent on the design. (CD #52 Set 225 #71)
---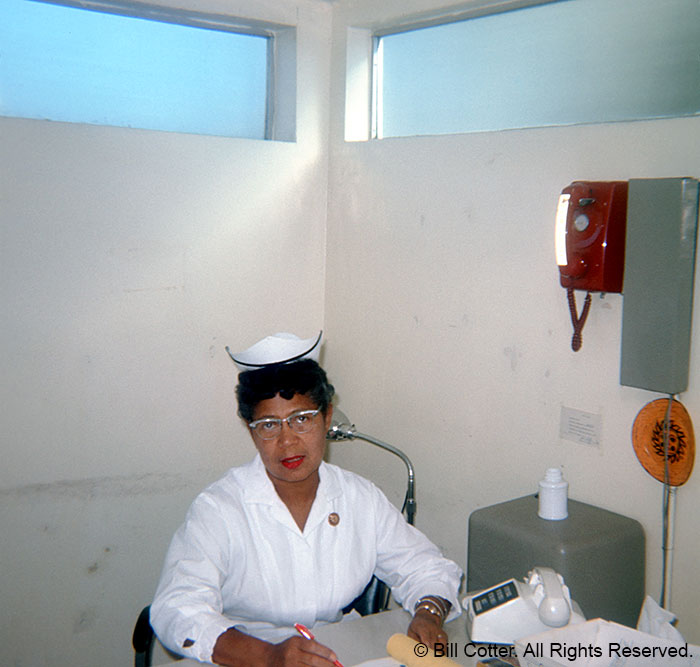 The interiors of the First Aid Stations were no more exciting than the exteriors. It's surprising that there were no posters or colors to cheer up patients while they were getting their blisters or other ailments attended to. The floor plan was also quite simple. (CD #52 Set 225 #72)
---
Want more information on the Atomedic Hospital?

8-63 - First Atomedic hospital under construction
12-63 - Dedicate First Atomedic Hospital
3-64 - Prefab Hospital for the Fair
12-21-64 - World's Fair Treated 53,000 'Patients'
7-19-11 - Woodstock's first hospital coincided with moon landing
The Atomedic Foundation
Saucer shaped hospital remembered after forty years

---
Miscellaneous Photos