Churchill Center (1965)
The life and times of Sir Winston Churchill are re-created in photographs, models, paintings and personal effects.
This tribute to the great British leader is given by People-to-People, an organization founded and headed by ex-President Eisenhower and dedicated to international understanding. Included in exhibits documenting Sir Winston's career are some of his own paintings, and photographs of him at various periods in his life. Also on display are a replica of Churchill's study at Chartwell; models of Blenheim Palace, where he was born, and Bladon churchyard, where he lies buried; and an exhibit of his personal effects, including his desk, which once belonged to Disraeli. Proceeds from admission charges will go to a fund to create an international educational institution to teach foreign affairs and perpetuate Sir Winston's ideas.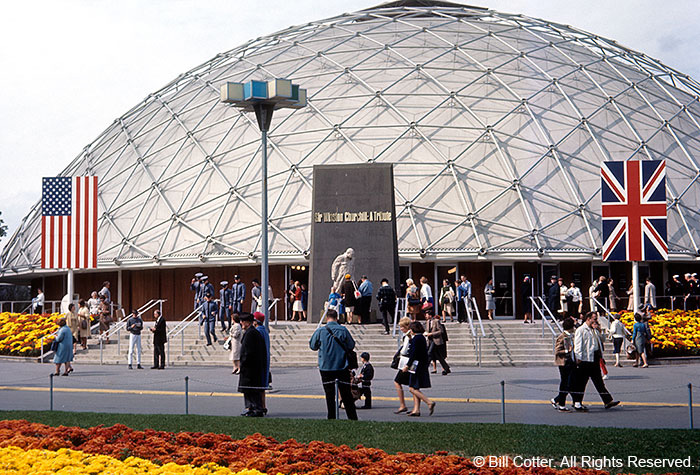 In 1964 this geodesic dome-topped building was used for a variety of exhibits under the rather generic name of "The World's Fair Pavilion." In 1965 it was used solely for a tribute to Sir Winston Churchill, who had passed away earlier that year. (CD #TBD Set 304 #20)

---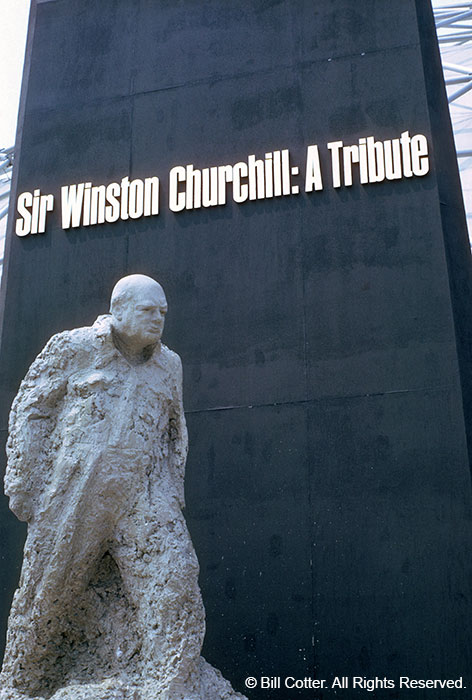 A new statue was commissioned for the pavilion. The artist was Oscar Nemon, who had previously done a number of well-received busts of Churchill. Personally I thought this was the worst piece of artwork at the Fair. (CD #TBD Set 395 #5)
---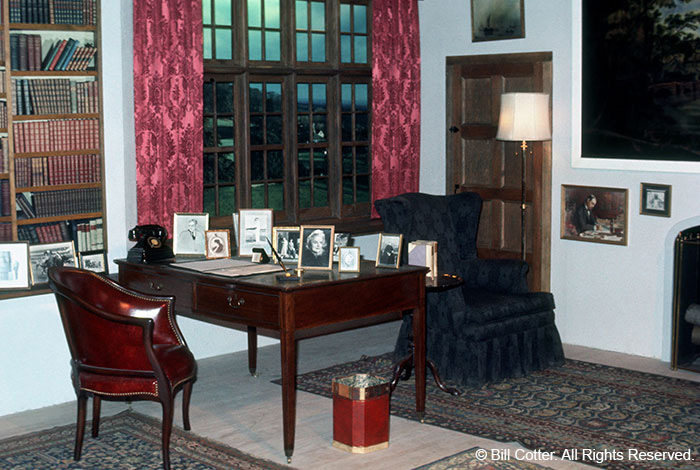 The exhibits covered Churchill's life from boyhood through to elder statesmen. There were numerous displays of his awards, paintings, and as seen here, a recreation of his study at home. (CD #8 Set 42 #16)

---
Industrial Area pavilions