The House of Good Taste
Three houses - traditional, contemporary and modern - fully furnished and provisioned down to liqueurs on the coffee table, are on exhibition in this homemakers' center. The buildings are sponsored not by one exhibitor but by scores of building, decorator and housewares companies. Their aim is to provide visitors with a yardstick of home building and decorating standards. In addition, there is a stripped-down house that enables visitors to look into the walls and see secrets of construction that are ordinarily invisible.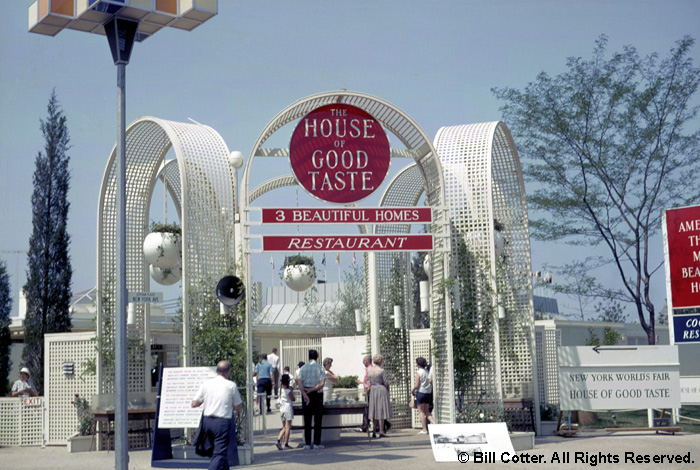 Pictures and models of the three homes were on display at the entrance area. After paying the admission fee of 50 cents, visitors could tour the homes or enjoy a meal at the restaurant. (CD #27 Set 147 #25)
---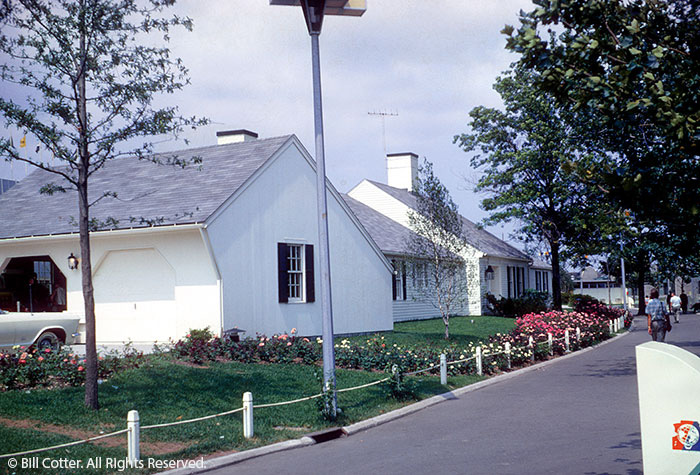 Traditional House. This house of white plastic clapboard, with terrace and swimming pool, is an adaptation of a rambling New England farmhouse. It has three bedrooms and displays such features as a party room with indoor barbecue fireplace and a kitchen with a sewing nook.(CD #50 Set 221 #18).
---
Contemporary House. Sliding-glass walls and a living room skylight make this a house of light and space. Furnishings are both antique and contemporary, there is a separate family room, and in the garage are a Finnish steam bath and dressing room. Most of the rooms open onto sundecks, and the grounds have no fewer than three pools, as well as a summer house.(CD #50 Set 221 #19).
---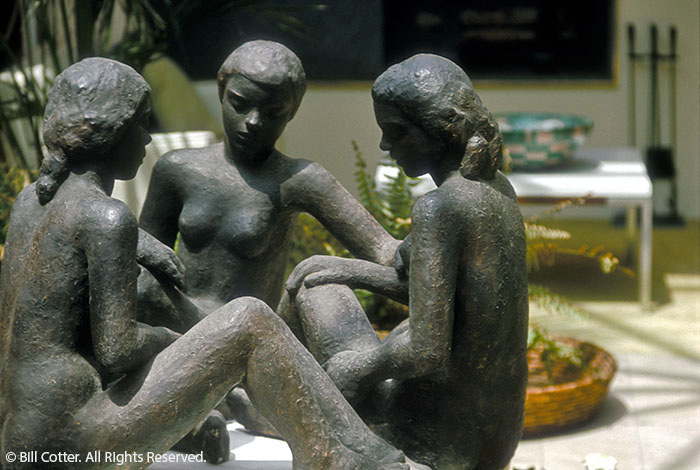 Modern House. Edward Durell Stone's "inward looking" house was designed for the suburban lot, with the house enclosing the grounds to ensure privacy. A patio is in each corner, and a garden is in the center under a glass dome. The 36-foot-long living room is hung with modern American paintings on loan from museums, galleries and artists. (CD #59 Set 248 #2)
---
Want more information on the House of Good Taste?
8-63 - Housing on Parade ... World's Fair Style
---
Industrial Area pavilions