Rheingold
The charm of another era gives this exhibit its special quality. Three eating places - an old fashion restaurant, a tavern and an outdoor cafe - are recreated by Liebmann Breweries beside a tree-lined park on a cobblestoned, gaslighted New York Street of 1904. The buildings and shops along the street display Victorian products. Continuous entertainment is provided about the area.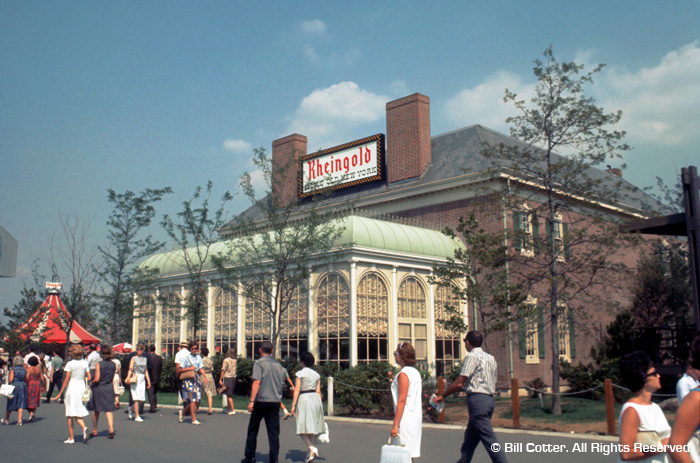 Restaurants. The Rheingold Tavern and the adjacent sidewalk cafe specialize in sandwiches, beer, coffee and soft drinks. At the opposite end of the street, The Town House Restaurant presents a turn-of-the-century setting for brunch, luncheon and dinner with the first glass of beer on the house, as a gesture of old-fashioned hospitality. (CD #10 Set 49 #33)
---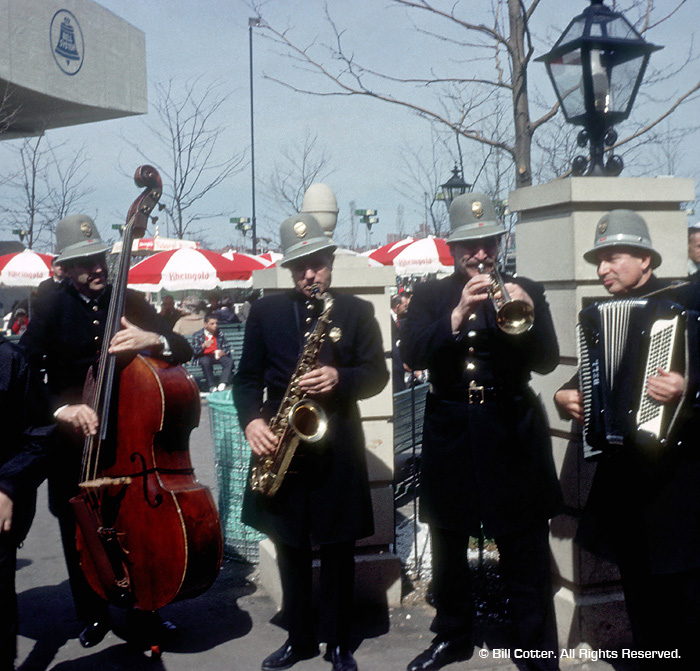 Fun on the Street. There is continuous entertainment on the bandstand at the center of the exhibit; from time to time special guests appear, including Miss Rheingold. In addition, a barbershop quartet and other performers entertain along the street and in the cavern and cafe. Park benches on the green provide excellent seats for watching the fireworks at the nearby Pool of Industry.
This band of musical Keystone Kops was a frequent sight on the streets around the pavilion. (CD #6 Set 26 #22)
---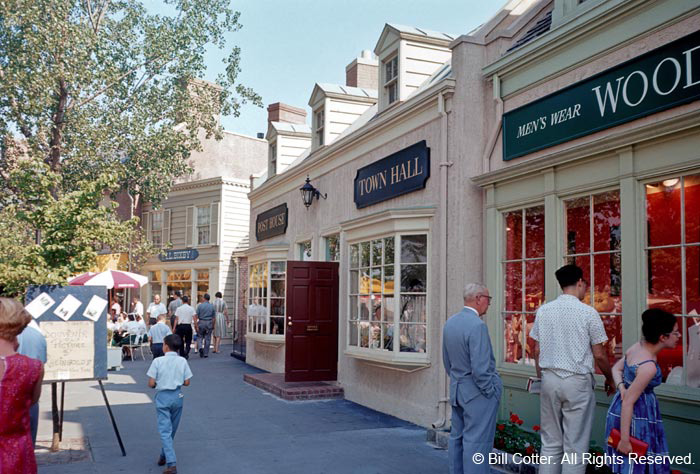 Rheingold occupied a fairly large site on a prime location near the Pool of Industry. There were a number of shops based on merchandise that would have been sold in New York City sixty years earlier. (CD #TBD Set 360 #4)
---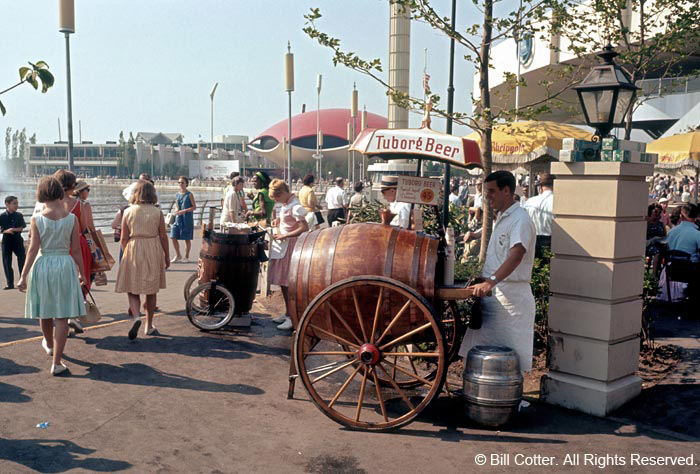 Vendors at small carts offered up soft drinks, pop corn, hot dogs and other snacks. Not surprisingly, there were also numerous opportunities to enjoy a cold beer. (CD #TBD Set 360 #3)
---
Want more information on the Rheingold pavilion?

1-26-64 - Rheingold Copies 1890's For Fair
Menu from Little Old New York
---
Industrial Area pavilions