Tiparillo Band Pavilion
This is an outdoor dance floor and band shell jointly sponsored by the Fair, which provided the facilities, and the General Cigar Company, which provides music by Guy Lombardo and his Royal Canadians every night except Mondays. The pavilion is used in the daytime for special performances by visiting national and local groups.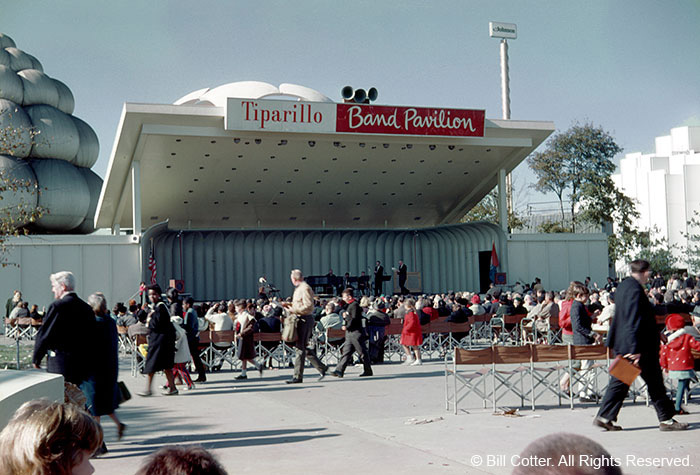 Originally this area was planned as an open-air venue for marching bands and other performances, but a covered bandstand was added to provide a home for Guy Lombardo, who was a personal favorite of Fair President Robert Moses. (CD #25 Set 137 #20)
---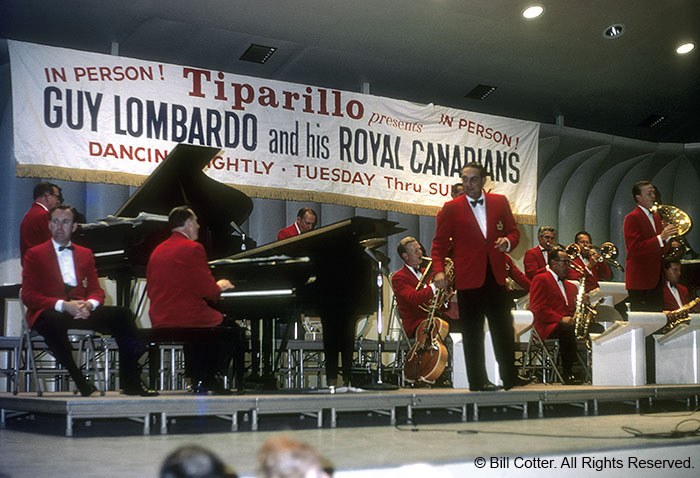 Lombardo had a long and successful career both as a recording artist and radio performer. He is often remembered for heading the orchestra in New York's Time Square on New Year's Eve. (CD #8 Set 42 #16)
---
Want more information on the Tiparillo Band Pavilion?

International Jugglers Association Day - July 6, 1965
Robert Burns Day - August 8, 1965
Society of American Magicians Day - July 11, 1965
---
Industrial Area pavilions