More Information on Expo '85
Please click on the brochure covers below for more facts and figures about Expo '85. More items will be added as the site is updated.
---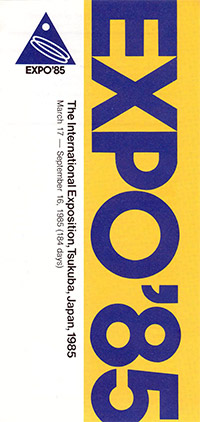 This brochure was issued several years before the opening of Expo '85 to start building interest in the upcoming event. It was distributed at the Japan pavilions at the 1982 and 1984 world's fairs, as well as at trade shows and other venues.
---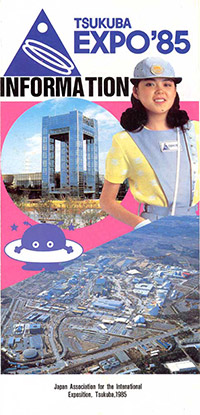 This booklet was available at travel agengies, airports, railroad stations, and other tourism hubs.
---