A Block
The far west corner of the grounds. The United States of America Pavilion and the pavilions of nine other countries are in three buildings in two central areas, surrounded by seven domestic pavilions. The HSST runs along the outer edge.
A Block was a popular area, located just inside one of the main entrance areas used by tour groups and guests arriving by train. Several major pavilions were there, as well as a number of international exhibits that shared two common buildings. A Block was also host to one end of the Sky Ride system, which carried riders over the park-like D Block on their way to E Block. The futuristic HSST train was another form of transportation, making demonstration runs on a short test track.
---
Information and photos for each pavilion in A Block can be found using the links below. A drop-down menu at the bottom of each pavilion's page will take you to the other pavilions in the area.
---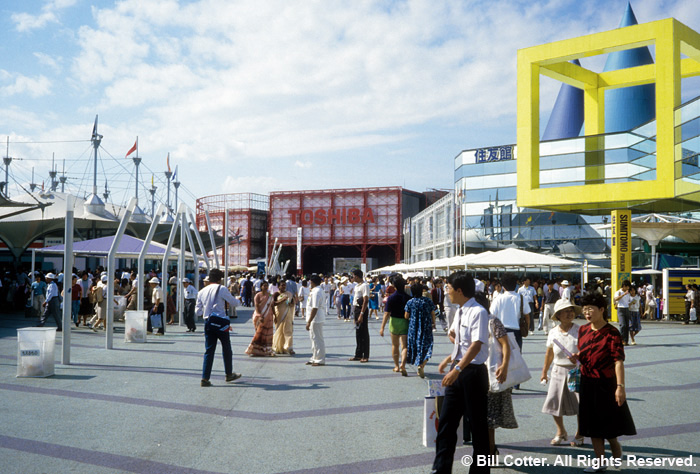 A view of A Block, looking towards the Toshiba Pavilion from in front of the Gas Pavilion.
---