Greyhound
A transcontinental bus ride on film and regional American meals are the main attractions of this pavilion. It is also home base for the Fair's transportation fleet of over 300 Greyhound vehicles.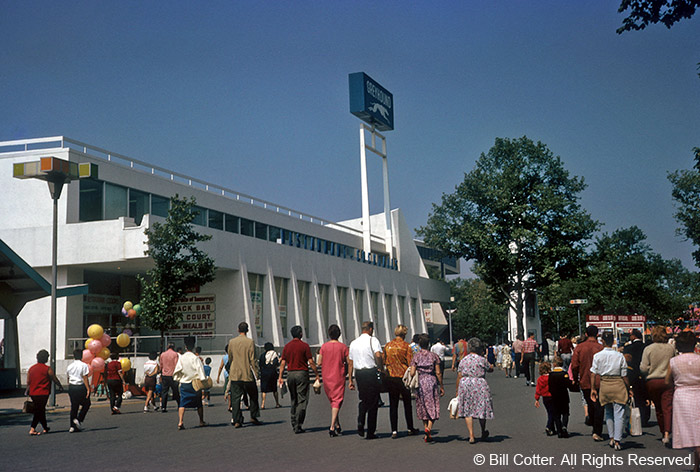 Greyhound was a very visible presence at the Fair. In addition to a fleet of vehicles, which are described below, the company's pavilion offered a number of slide shows and short films. Three different restaurants were available, as well as a chance to see Miss Greyhound, the company's canine mascot, as she modeled clothing for dogs. (CD #30 Photolab #75)

---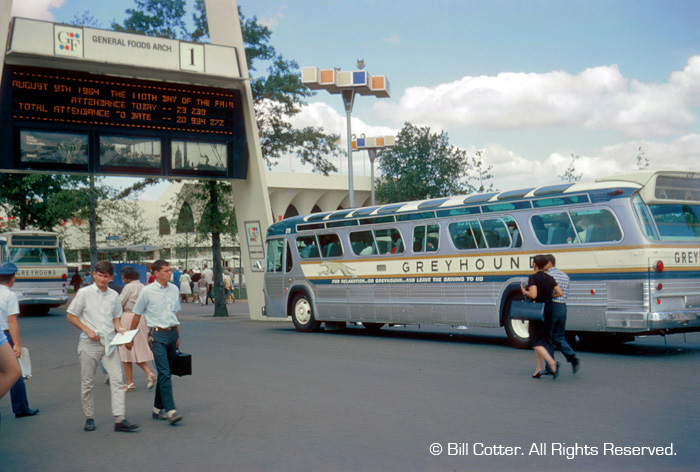 One of the major transportation systems at the Fair was the well known Greyhound bus, usually seen transporting riders between distant cities. The exhaust of these diesel buses wasn't appreciated by passersby, but those inside could ride in air conditioned comfort. (CD #21 Set 111 #1)

---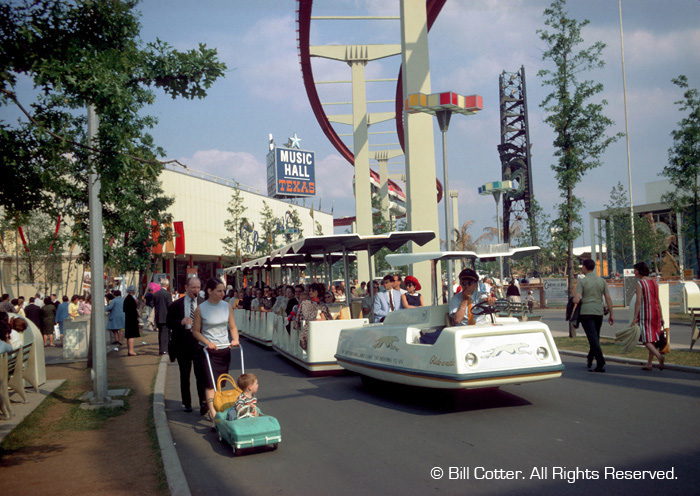 During the 1939-1940 New York World's Fair Greyhound had operated a fleet of trams pulled by motorized tugs. The same concept was used for this Fair's Glide-a-ride trams, which offered a variety of guided tours across the grounds. (CD #19 Set 96 #6)

---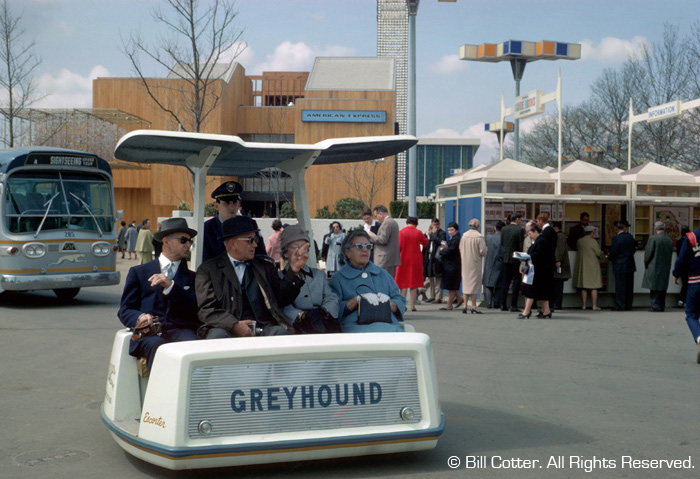 This is the unique Greyhound Escorter, which could be rented by the hour for custom designed trips. The Escorters were expensive to rent, ranging up to $11 per hour, and were only used during the 1964 season. (CD #18 Set 94 #6)

---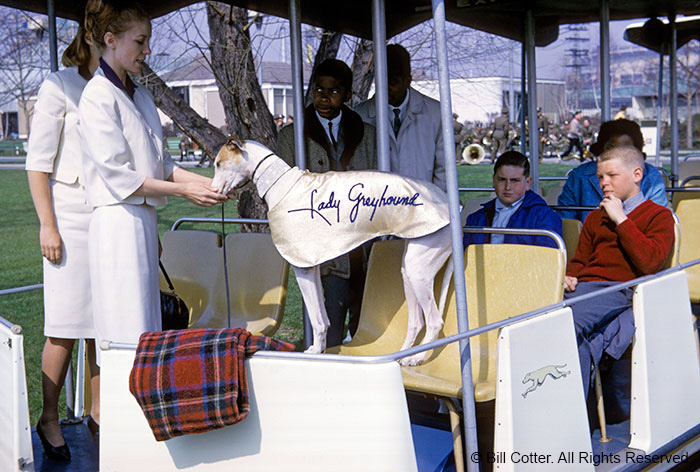 Sideshows. In a small theater Lady Greyhound, the company's live canine symbol, models dog clothes, and there are color films of various regions of the United States.
Here Lady Greyhound participates in a parade to celebrate the opening of the 1965 season. (CD #31 Set 163 #4)

---
Want more information on Greyhound at the Fair?

Business Screen magazine
How to See the New York World's fair - 1965
4-21-65 - 3-Wheeled 'Bug" Gone This Year
---
Transportation Area pavilions