Bell System construction aerial photos
This set of aerial photographs was commissioned to show the progress on the Bell System pavilion in either late 1963 or early 1964.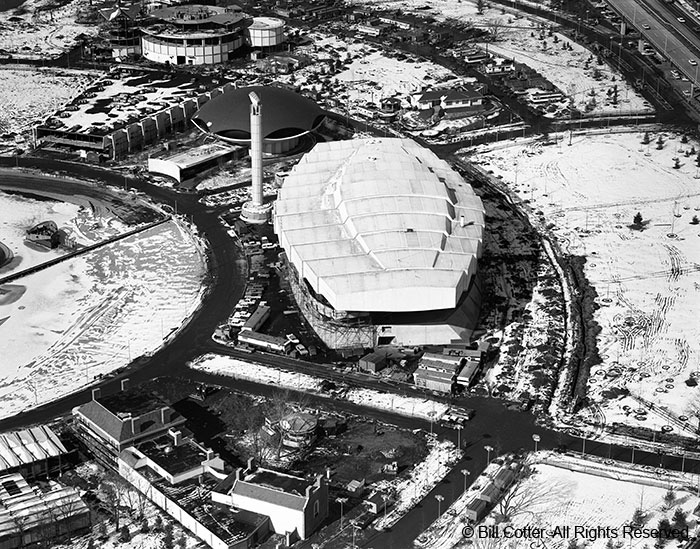 The building looks to be fairly well complete at this stage, but there was still much work to be done on the interior to get the ride and exhibits ready. (CD #TBD Set 756 #1)
---
The maintenance walkway to the Fountain of the Planets can easily be seen in this view. It's fascinating to see how few cars are on the Van Wyck Expressway in any of these shots. (CD #TBD Set 756 #2)
---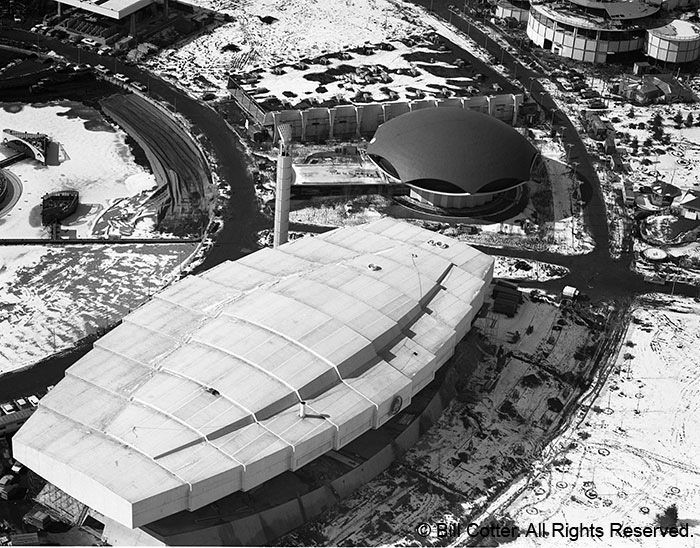 Most of the luminaires are in place, but the lights around the Pool of Industry still await installation. The roadway behind the Bell System building is not yet complete as the area was still being used for construction of the pavilion. (CD #TBD Set 756 #3)
---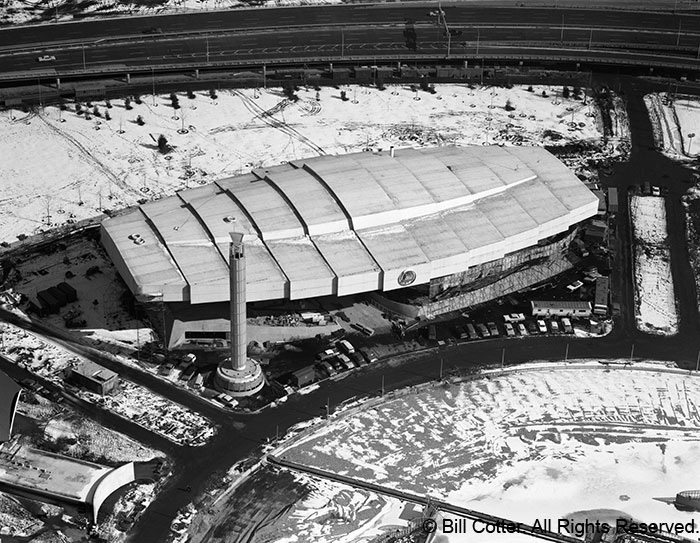 Luckily the winter of 1963-64 was relatively mild and the site was relatively free of snow. Massive storms could have seriously impacted the construction of the Fair. (CD #TBD Set 756 #4)
---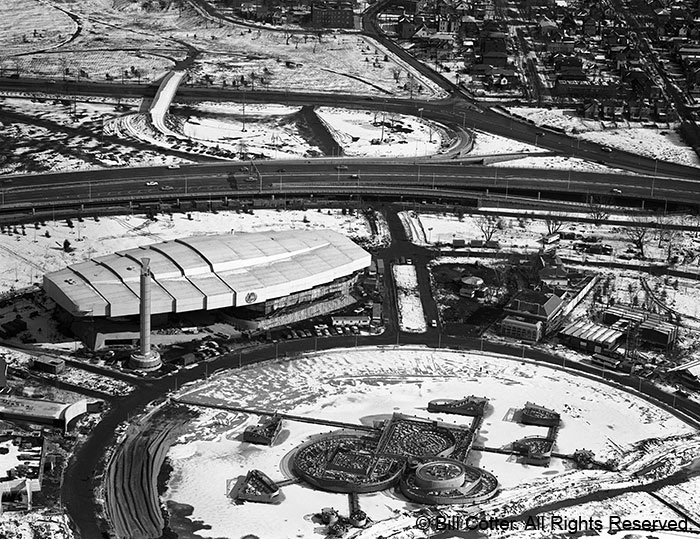 The temporary bed of the Flushing River can be seen in the lower right as it passes by the Fountain of the Planets. (CD #TBD Set 756 #5)
---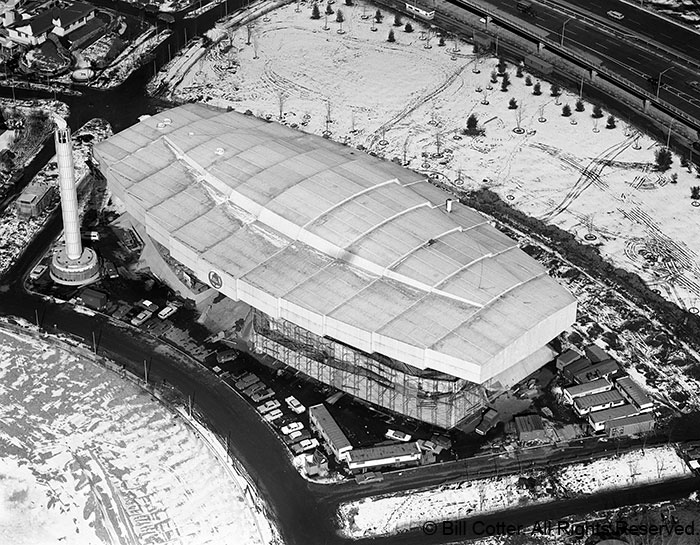 This view shows how large the pre-fabricated steel sections were. Although the Fair would only be open for two years, the tower had to be able to withstand hurricane force winds. (CD #TBD Set 754 #10)
---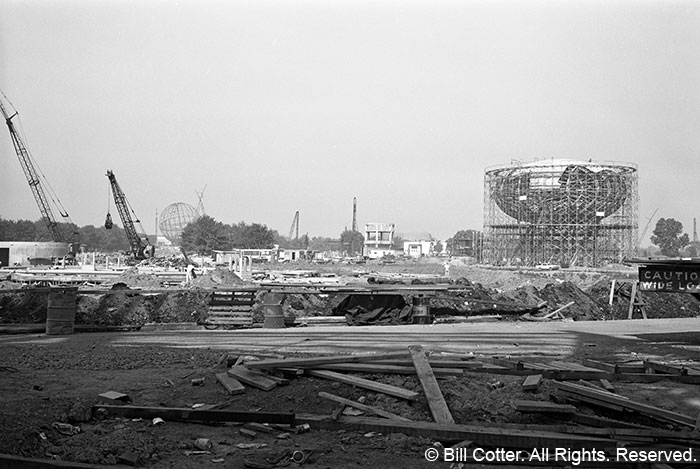 It wouldn't be all that much longer before the construction trailers would be gone and the Fair was open for business. (CD #TBD Set 756 #6)
---
Want more information on the Bell System pavilion?

Communications Planning For Your Exhibit - pre-Fair guide for exhibitors

6-21-62 - Groundbreaking booklet
Bell Telephone Magazine - Spring 1964
Business Screen magazine
7-64 - Chip Martin, College Reporter at the Bell System World's Fair Exhibit
seeing by telephone - the PICTUREPHONE story
1965 - Fun at the Fair
1965 - Features of the Bell System Exhibit

Fan Fair - employee newsletter
Vol. 2 No. 16 - August 2, 1965
Vol. 2 No. 17 - August 9, 1965
Vol. 2 No. 20 - August 30, 1965
Vol. 2 No. 22 - September 13, 1965
Vol. 2 No. 26 - October 11, 1965
---
Industrial Area pavilions